It is a well known fact that eating out often tends to increase one's intake of unhealthy sugars and fats.
Now though, new studies show that there may be another reason to eat more home food!
Phthalates - the harmful chemicals found in hundreds of consumer products, including perfumes, hair sprays, shampoos and the plastics used in food processing and packaging – apparently increase the more we eat out!
Eating at restaurants and fast food chains they say increases exposure to the potentially harmful hormone-disrupting chemicals used to increase the flexibility and durability of plastic.
Researchers investigating levels of phthalates in the human body, which have been linked to asthma, breast cancer, type 2 diabetes and fertility issues in the past few years, were found to be nearly 35 per cent higher in participants who had eaten out the previous day compared with those who stayed at home.
Phthalates are binding agents frequently used in food packaging as well as a number of other products including flooring, adhesives soaps and shampoos, and some forms of the chemical have been banned from children's products in the US.
Certain foods, including burgers and sandwiches, were linked to higher phthalate levels in the study, but only if purchased at a fast-food outlet, restaurant or cafe.
The association was especially strong for teenagers, researchers found.
Adolescents who frequently ate at fast-food outlets while out with their friends had 55pc higher levels of the chemicals than young people eating at home.
"The study suggests food prepared at home is less likely to contain high levels of phthalates, chemicals linked to fertility problems, pregnancy complications and other health issues," says researcher Dr Ami Zota, from George Washington University in Washington DC.
"Our findings suggest that dining out may be an important and previously under-recognised, source of exposure to phthalates for the US population."
So I am lucky I guess that my husband and two teenage daughters really dislike going out for a bite and much prefer home cooked dinners!
Food that is made in restaurants and cafeterias, says the study, may be coming into contact with materials containing phthalates in part because some portion of the food is made in decentralised locations.
Most of the phthalates that are of most concern from a health perspective are plasticisers; added to make plastics soft. They are added to food packaging, they can be in food handling gloves and they can be found in food tubing!
Scientists analysed data from the US National Health and Nutrition Examination Survey (NHANES) collected between 2005 and 2014.
A total of 10,253 people were asked to recall what they ate and where their food came from over the previous 24 hours. Levels of phthalate biomarkers were measured in each participant's urine.
Of the whole group, 61pc reported dining out the previous day. The association between phthalate exposure and dining out was significant across all age groups, but especially strong for young people, said the researchers.
"Pregnant women, children and teens are more vulnerable to the toxic effects of hormone-disrupting chemicals, so it's important to find ways to limit their exposures," says University of California at Berkeley professor Dr Julia Varshavsky.
Although the US Food and Drug Administration monitors levels of phthalates in a number of cosmetics, it does not regulate its presence in food or beverage products.
"Policy would need to focus on reducing phthalate exposures in food production processes. Food manufacturers would need to know about sources of contamination and work to reduce these," says associate professor of pediatrics at Seattle Children's Hospital and the University of Washington Dr Sheela Sathyanarayana.
"The other way to approach it is to either reduce or ban phthalate use in food manufacturing."
But there sees to be some good news... phthalates linger in the body for only about a day.
Changing eating habits and consuming more home-cooked meals could therefore have almost immediate health benefits.
"Preparing food at home may represent a win-win," says Dr Zota.
"Home-cooked meals can be a good way to reduce sugar, unhealthy fats and salt."
I better finish cooking tomorrow's lasagna then!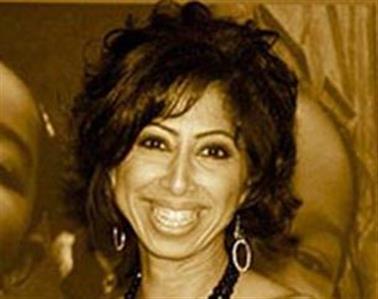 Reem Antoon is a former GDN news editor.
She can be reached at clanmun4@gmail.com