From smart homes to digital government services, autonomous vehicles to space travel, tomorrow's society will revolve around intelligent systems that rely upon the latest communications networks.
Today's youth need to be equipped with the knowledge and skills to not only navigate a hyper-connected environment, but to become its architects, pioneers, and leaders.
Around the region, countries are turning to digital to realise economic diversification and societal development.
Bahrain's Vision 2030 for example foresaw the instrumental role technology can play in moving the Kingdom towards ambitious goals of increased global competitiveness, sustainability, fairness, community empowerment and more.
The kingdom is making strong progress towards creating a connected society.
Government entities are embracing connected services through the National eGovernment Strategy; telecom providers are poised to roll out 5G, and digital transformation is being adopted across the private sector.
Across the ICT ecosystem, however, there are still not enough ICT professionals in the ICT domain to realise the region's digital ambitions, which can hinder progress.
Additionally, the gap between ICT knowledge learned in the classroom and real-world skills needs to be addressed.
Huawei addresses these areas of improvement through initiatives such as the Huawei ICT Competition.
Designed to nurture local talent within the field of information and communications technology (ICT), the Competition runs in collaboration with public and private sector partners to identify, support, and grow future ICT leaders.
The Huawei ICT Competition seeks to increase national ICT competitiveness and enhance students' future employment opportunities by bridging the gap between classroom and workplace.
It encourages knowledge-sharing and offers hands-on skill development training at Huawei's state-of-the-art facilities – with the chance to win cash prizes and an opportunity to visit Huawei's headquarters in Shenzhen, China.
Young ICT talent from Bahrain has done exceptionally well in the competition in the past, with the team representing the Kingdom in 2018, comprising students from the universities in the Kingdom, earning a prize for Outstanding Performance during the final round of the competition in China.
There were more than 150 participants from Bahrain in last year's Huawei ICT Competition, which was held under the patronage of Transportation and Telecommunications Minister Kamal Ahmed with the direct support of the EDB and Tamkeen, in addition to support from University of Bahrain, Bahrain Polytechnic, Ahlia University, and AMA International University.
The competition has the potential to inspire generations of future science, technology, engineering and mathematics (STEM) professionals who will drive innovation and continued evolution of revolutionary technologies such as 5G, the Internet of Things, and whatever lies beyond.
It contributes towards the ICT Talent Ecosystem that Huawei aspires to establish, which will cater to the knowledge-intensive requirements of the industry.
Huawei hopes to create an open, collaborative, and sustainable ICT ecosystem that will enable digital transformation, and a successful, cohesive connected future.
It is an embodiment of our strong belief in building the ICT ecosystem, encouraging knowledge and experience transfer, while bridging the digital divide and promoting digital inclusion.
We do this to support governments in achieving their goals of creating the future ICT leaders who will responsible for achieving national targets and visions, and who will ultimately build a diversified and sustainable knowledge-based economy.
Registration for the Huawei ICT Competition 2019-2020 is currently open, with the Preliminary rounds starting in September 2019.
National finals will take place in October, followed by Middle East regional finals in November 2019.
To register and find out more, click here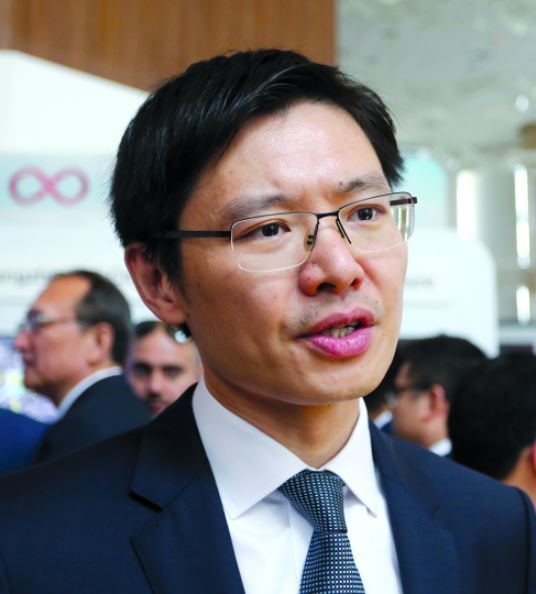 The author is the Huawei chief executive in Bahrain.