In my humble opinion, many schools today do not offer value for money – more so the ones that charge heftily and cajole you into their big names, "world-class" syllabus, and because your children's classmates will be the wards of big shots.
Ask most schools to justify their fees, and I guarantee they can't. A good benchmark here would be the teachers' salaries. We all know the pathetic remuneration they get in return for moulding the lives of our children. School is definitely good business if one has an initial capital.
The coursework taught in many schools is out of synch with the modern world. Very little of what they teach is applied, or can be, in the practical world. And you still need to arrange for tuitions to prop up the children because of an "uncoverable" syllabus.
There should be a way to demonise schools where a considerable number of students resort to extra external tuitions. Wouldn't this show that either the teachers are not doing a good job or are not up to the mark, or simply the syllabus is too great to cover in an academic year?
Well, to begin with, the modern education system was built in the West on the factory model during the industrial revolution, and is only 200 years old.
The modern education system, according to American economist Joel Mokyr, was designed to teach future factory workers to be "punctual, docile, and sober".
I see parents (especially mothers) fret over their children not getting enrolment in a school where their in-laws' kids are going or which has the buzz in a chit-chat gathering. Believe me that isn't the end of the world if they think with their hearts and not their minds.
I am not surprised because the parents are products of the same factory school system. They have been taught not to change.
I know non-English-speaking parents who have expressed their concern for their children to learn accented English and, therefore, their frantic search for such a supporting institution, even if that means burning a big hole in their pockets.
And you should see the twinkle in the eyes of some mothers when their children get down from the bus, logoed with the school's name. As if it was an Ivy League school.
My suggestion to parents: Invest less in schools and save for the higher education of your children. University education is not cheap by any measure and it's getting further expensive. You don't want to burn out paying for school now and have nothing before your child reaches that crucial turn in his/her life.
A good mediocre private school does almost the same job as an expensive one. And the sheer numbers graduating from those schools prove that. Almost all private schools teach English, math and arts in some form. Is that all what you need? Maybe not. But do you have a choice?
Most schools don't teach critical or analytical thinking, saving money, coding, etiquettes, social media safety, survival skills, first aid, etc. These are skills our children need to be equipped with to survive in a growingly competitive, and technologically dynamic world.
A high-school graduate of today is as blank as he was the first day he went to school about the real world. The only things he has learned in school are perhaps how to rote learn, become a brat, play pranks, swear words, smoking, rowdiness, and the list goes on.
British author and educator Sir Ken Robinson is perhaps my favourite when it comes to the topic of education. He says creativity, which he argues that schools kill, now is as important in education as literacy.
We simply cannot afford risking the future of our children. Radical changes are required and these changes need to come from the top.
In conclusion, I don't suggest you don't send your children to school at all. But be wise in your decisions and don't let society make them for you. No one is going to come to your aid if things go wrong.
In the words of the English poet Ella Wheeler:
Laugh, and the world laughs with you;
Weep, and you weep alone.
For the sad old earth must borrow its mirth
But has trouble enough of its own.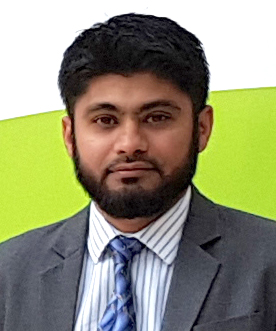 The writer is a Bahraini journalist and deputy editor of Gulf Construction magazine – [email protected]