We are witnessing an increase in protests about leaders across the world leading me to conclude most leaders are not fit for the purpose.
The voice of the people is being heard loud and clear across the world letting everyone know they feel totally let down by those in power.
Since retiring from full-time employment, I continue to share my views on leadership with many young up-and-coming business leaders from across the world.
One thing I do know is there is a great wealth of talent out there giving me hope for the future.
One leader who has left a lasting impression was Kofi Annan the previous head of the UN who I was privileged to listen to during a meeting some years ago in Belgium.
I had a high opinion of him prior to attending the meeting and when I left my opinion of him was even greater.
John Langmore an Australian academic and politician who worked with Kofi Annan described him as being the most gracious person he ever met in public life.
Annan was dedicated to human wellbeing, and to seeking peaceful conflict resolution. He was remarkably generous with his time, was an inspiring speaker, and was a disciplined leader who was both principled about goals and pragmatic about means.
Today António Guterres leads the UN and is a person who is admired by many across the world.
Prior to joining the UN, he had been the prime minister of Portugal and was considered by the Portuguese people as their best prime minister in over 30 years.
He did something unusual for a man who had seen the highest reaches of power and several times a week, he went to slum neighbourhoods on the edge of Lisbon to give free maths tuition to children.
He never allowed a journalist to go with him or let himself be filmed or photographed, and he never let journalists talk to any of his students.
He told his students that what he was doing was personal and not for show.
Born in Lisbon, Guterres spent stretches of his childhood with relatives in the countryside, where he saw the poverty of rural life under the dictatorship, and later volunteered with Catholic student groups on social projects in the capital.
In 1976, the young engineering lecturer was elected a Socialist MP in Portugal's first democratic vote since the revolution. In parliament, he was a fearsome orator.
Such was his talent for verbally destroying political opponents, he became known as "the talking pickaxe".
He is a skilful person who is very smart, very quick to understand the other point of view and very focused on having solutions.
He is also known as a hardworking person who gives all he can in the job he occupies.
During his time as prime minister he had to deal with a family tragedy.
His wife, Luísa Guimarães e Melo, with whom he had two children, had been critically ill for most of his time in government and was undergoing treatment at a London hospital.
Every Friday morning, he took a plane to London, spent the weekend there in a very desperate situation and then on Monday morning he was back at work. In 1998 his wife died of cancer, aged 51.
There are good leaders out there.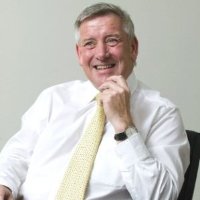 Gordon is the former president and chief executive of BMMI. He can be reached at [email protected]