THE American Mission Hospital has launched its Telemedicine service.
"Resilience is the ability to absorb the shock and disruption to what is normal. We are on the brink of a 'new normal' that will witness a dramatic restructuring of the economic and social order in which business and society have traditionally operated," it said.
"As a healthcare organisation, AMH is at the frontline of the storm and will continue to play an important role in shaping recovery post Covid-19.
"As the world rethinks how to deliver healthcare based on lessons learned in the last few months, AMH has turned to Telemedicine like many other healthcare organisations to extend care and meet community needs during this time of physical distancing.
"As the world faces unprecedented challenges, Telemedicine allows patients to connect with and book virtual consultations with doctors.
"For their part, patients will keep a complete digital record of their health on the AMH application and upload any medical records they think are relevant and want to discuss with their doctor.
"Once the appointment is over, patients will be able to obtain valid medical e-prescriptions which they can use at AMH pharmacy to purchase medication.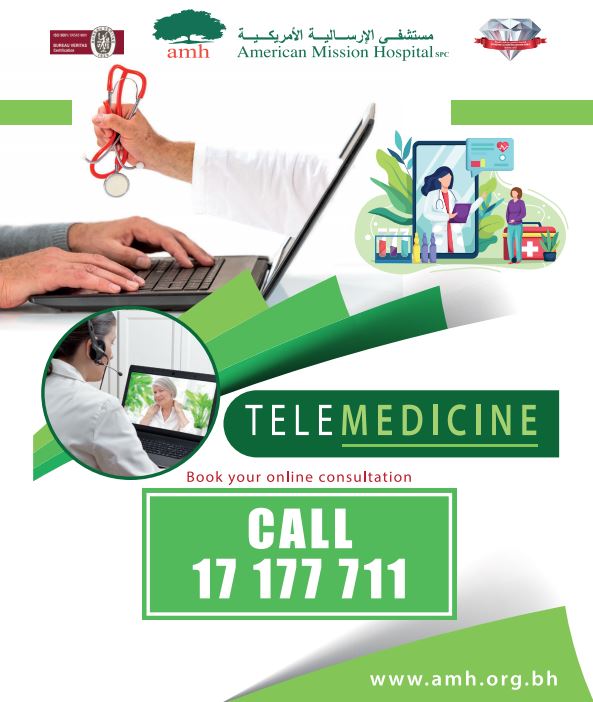 "This method is especially helpful for those who are immunocompromised such as those patients suffering from chronic diseases and comorbidities, as it minimises hospital visits.
"Additionally, it also reduces the risk of Covid-19 transmission among healthcare professionals who work tirelessly in the frontline by keeping infected patients out of the hospital.
"Telemedicine can be used to triage more patients and screen and diagnose them remotely.
"It also supports cost-effective care by avoiding face-to-face consultations and keeping patients out of the emergency department, according to Infectious Diseases Society of America.
"Throughout its history, AMH has overcome and adapted to the various challenges of pandemics and economic downturns.
"The hospital's favourable job attitude has a strong relationship to its organisational outcomes and external threats have provided AMH with innovative opportunities on how to deliver care.
"The AMH advices everyone to stay healthy and safe as we collectively fight this pandemic alongside our public health officials and health workers who are directly involved in caring for Covid-19 patients.
– Promotional content