Bahrain won gold and bronze medals at the first Arab Virtual Taekwondo Championship (Poomsae) held by the Moroccan Royal Taekwondo Federation, under the supervision of the Arab Federation for Taekwondo.
The tournament brought together more than 100 male and female contestants representing 11 Arab countries, including Bahrain, Saudi Arabia, Kuwait, Qatar, Egypt, Morocco, Tunisia, Libya and Mauritania.
Bahrain was represented by three contestants – Grand Master Abdul Hamid Ibrahim in the under-60 category, Master Sami Mohammed in the under-50 category and Master Fajr Al Binali in the senior 2 category.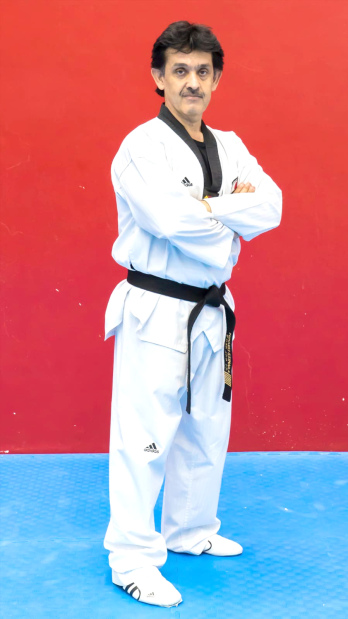 Grand Master Ibrahim
Master Al Binali clinched first place after taking the lead in the overall ranking with a total of 6.97 points outperforming Algerian and Egyptian players, who came second and third with 6.73 points and 6.28 points, respectively.
Grand Master Ibrahim won the bronze medal, while Master Mohammed came fifth.