Francois Mitterrand, the longest-serving French president, was in office from 1981 until 1995. During his time as head of state, at the end of the 1980s, France made a request to Egypt to receive the most notorious tyrant in all history – the mummy of a Pharaoh – to carry out specific scientific tests on it.
Egypt obliged and the mummy was transported by plane to France where it was received by Mitterrand himself, members of his cabinet and other high-ranking officials in the French Government.
They bowed their heads when the mummy was taken out of the plane as this, to them, was a former head of state and it had to be received accordingly. Not only that, the mummy was then transported with much dignity and respect to where the tests were to be carried out. This was not just any old Pharaoh; it was the tyrant child killer who chased God's messenger Moses (PBUH) into the sea.
Today, we are faced with another French president – Emmanuel Macron – who surprises the world with his actions. One who insists on republishing the cartoons that insult the Prophet Mohammed (PBUH), thereby challenging, by his actions and in the so-called name of 'freedom of speech', the feelings of two billion Muslims who love their Prophet more that their family or themselves.
This is the same president who criticised the Brazilian President Jair Bolsonaro as 'incredibly disrespectful' when the Brazilian President made comments on social media that appeared to mock the appearance of the French first lady, forgetting that the comments made were his personal opinion and covered under the umbrella of 'freedom of speech', which he so strongly pontificates now.
As if this was not enough, the French Minister of Interior then came out and caused more controversy by expressing his horror at the presence of halal and kosher food products on the aisles in supermarkets which, in his view, promoted the formation of unintegrated, separatist communities in France.
This attack and these comments are not the first that the French Government has directed towards Muslims in particular. A decade and a half ago it prevented Muslim women from wearing the hijab stating it caused religious intimidation. To that, I remember, I personally responded by asking in a TV interview if the French Government would ask nuns not to wear their habit and the veil in particular as it may be mistaken for the hijab, or to ask Sikhs not to wear the dastār on their heads, as it looks similar to the Muslim 'turban'? In fact, I wondered if the French President would receive the Dalai Lama as he wears the 'Kāṣāya', which again is very similar to the Muslim 'Ihram' clothing even though it may be a different colour.
The answer, of course, was and still is, those targeted here are Muslims only and these people are not Muslims so they can do as they wish. To that end, it is almost guaranteed that those who disagreed with the minister's comments did so just to please the Jewish community, as the Muslim community never mattered and will probably never matter.
All that said, don't you find that the comments said to be made by one European foreign minister are quite accurate and beg for a moment of thought to be given on the current actions of the current French President.
The minister said: "I no longer understand what is going on, if we mock black people, we are said to be racists, if we mock people of the Jewish faith we are said to be anti-Semitic, when we discriminate against women we are said to be sexist, however, if we mock Muslims then that is freedom of speech."
Is it therefore not worthwhile for the French Republic, which showed its respect to the greatest tyrant's mummy, to show its respect to the Last Prophet God sent to mankind?
Is it not prudent for the French Republic to respect the eight-and-a-half-million French citizens who embrace Islam? Isn't what this President is doing against the law of the land?
In fact, after researching French law, it is clear that the law punishes severely all acts, or declarations, that are racist or anti-Semitic. Such acts are considered public when they are published to others.
The law also defines racist insults as any 'acts, gestures or comments' that hurt the other party, infringes on his or her rights, or is derogatory and insulting to him or her to the extent that it hurts him or her, be it one person or a group of people.
The law imposes financial fines if the matter is not public or may impose a six-month prison sentence for anyone that commits such an act – a harsher sentence may be passed if the person expressing such racist act does so publicly.
The law also punishes severely any incitement to commit any act of hatred or racial discrimination against any person, or group of people, because of ethnic origins or specific faith.
If such incitement is carried out privately the law imposes financial penalties. French law also severely condemns any praise of crimes against humanity, including the holocaust. The person committing such a crime will be subject to financial fines on top of imprisonment for one year.
If such crimes lead to physical attacks where the victim suffers injuries, the punishment may increase to up to five years imprisonment, on top of any financial penalties, if it is apparent that the attack was racist, anti-Semitic or because of a victim's sexual inclination.
Will France then punish those who have been disrespectful towards Islam and its Prophet, or will French law be amended to read 'so long as those affected are not Muslims and the person who is being insulted is not the person who was 'born an orphan, lived piously and died as a great man (PBUH)'?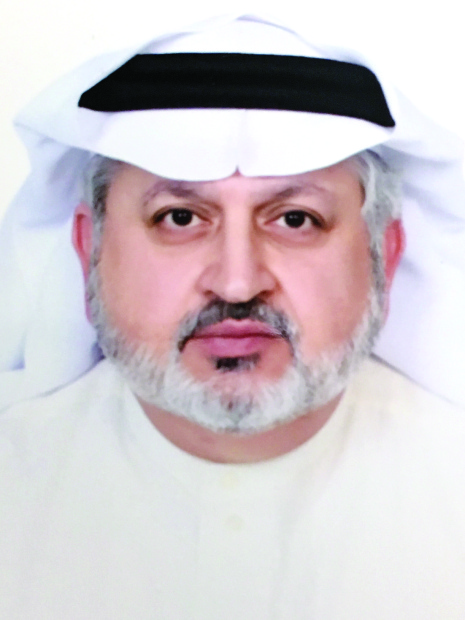 Nabeel Saeed is attorney at Law and Legal Adviser.