One of the most famous names in cricketing history, Sachin Tendulkar and his son's name Arjun have been dragged into a needless controversy
Reports have been circulating on social media that Sachin Tendulkar's son Arjun selection for Under-16 was an injustice to Pranav Dhanawade, the boy who had scored 1009 runs in 327 balls.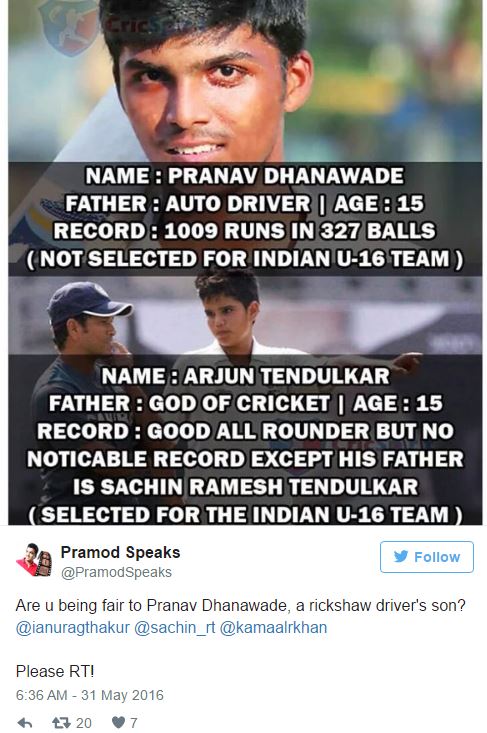 Media house like NDTV too has been talking about the injustice and went to an extent to compare Pranav's case to Eklavya in Mahabharata.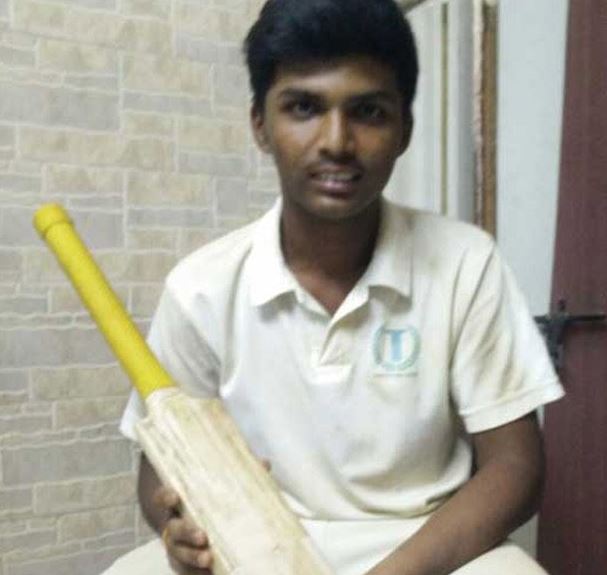 But this is all untrue. People have been misinformed who have blatantly 'RT' this information.
For starters, Arjun Tendulkar wasn't picked for Under-16 team but for Under-16 West Zone squad, an inter-zonal tournament in Hubli that began on May 24.
Pranav, an auto rickshaw driver's son, wasn't even eligible for the selection to the team according to the criteria set by MCA. This was stated by non-other than Pranav's father, Prashant Dhanawade in a report on the site 'Firstpost'.
"The selection for Mumbai's U-16 team happened before Pranav's record. They had also played a few matches. So since Pranav didn't feature for the Mumbai U-16 team, he cannot be a part of the West zone side, that's the procedure," he explained.
Pranav, who recently turned 16, played that 1009* innings only after the Mumbai team was selected, thereby making him ineligible for selection for which Arjun was already selected.
It is also worth noting that the team that Pranav played against was made up of 10-12 year-olds and the ground was also much smaller in size.