Full details of the kingdom's unique role in helping the inaugural F1 Saudi Arabian Grand Prix take place successfully have emerged.
Teams of professionals from Bahrain International Circuit (BIC), led by BIC chief executive Shaikh Salman bin Isa Al Khalifa, supported local organisers.
"It was a great honour to be asked to support the organisers of the first ever Formula 1 Saudi Arabian Grand Prix, which is a testament to the experience and professionalism of the team at BIC," he said.
BIC professionals supported the local organisers in various areas, including:
• BIC Circuit Operations Director Samantha Semaan led BIC's logistics team in coordinating all requirements with logistics, visas and facility management. The team also supported the logistical setup and coordination at the race venue as well as sanitation processes, led by Mohammed Yousef.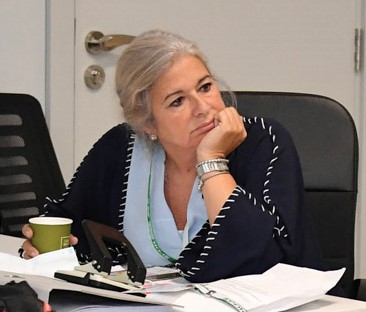 BIC Circuit Operations Director Samantha Semaan
• BIC Safety and Security and Governmental Affairs Senior Manager Beshara Abdu Beshara led his team in the consultancy and operation of security processes and Covid-19 related protocols. BIC's Safety and Security ICT team also assisted in the procedures and coordination of PCR testing, test results and appointments services, as well as establishing a race helpline.
• BIC Administration Director Abdulrahman Qarata led his team consulting in the 'Meet and Greet' process for all those arriving at Jeddah Airport. They also supported in the management of hotel rooms, arrivals lists and charter flights.
• BIC also provided an operational team which supported with track sweeping, including the provision of the BIC's track sweeper sent on the back of a trailer as soon as the request came in.
Assistance provided by BIC follows a number of other consultancy projects that the circuit has worked on and it has become a 'go to' team for new venues looking to set up their F1 operations. In previous years, BIC has supported races in Abu Dhabi, Baku and India in their early years.
Shaikh Salman added: "Our expertise in motorsport management has become a major export around the world, with the BIC having supported many new races going back to Abu Dhabi in 2009, to other venues including Baku and India over the years.
"I'm deeply proud of the calibre of the team at BIC and our ability to offer our expertise at the highest level of the global motorsport industry."
It should also be noted that in a first for Bahrain, BIC media and public relations assistant manager Nadia Al Dhaen worked directly for Formula One Management to assist international broadcast crews at the Jeddah Corniche Circuit's TV Compound.
She has been a part of the BIC team for 14 years and has developed a talent in broadcast management over the last few years. She was selected by F1 to support their operations, based on her experience.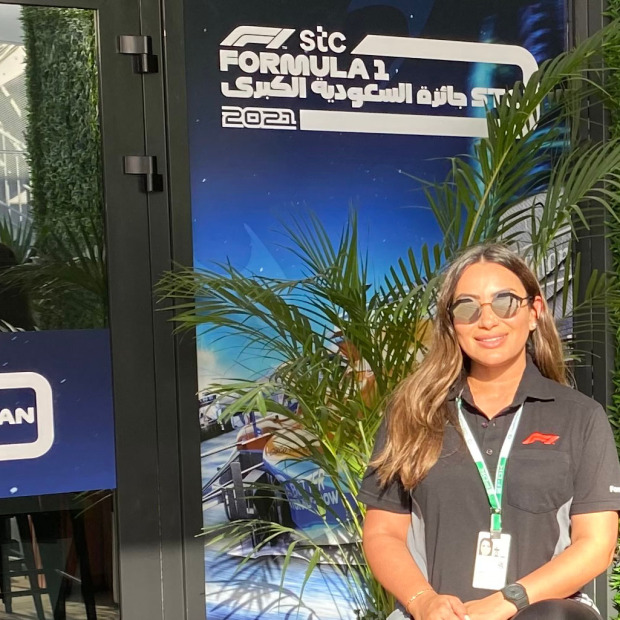 Nadia Al Dhaen