Spanish side Cordoba CF kicked off their training sessions in Bahrain as part of a training camp which will see the team playing friendly matches against Al Khalidiyah and Riffa clubs.
The training camp will last until Tuesday, as part of the team's preparations ahead of the second part of the Spanish second division league.
The Bahrain-backed team began their drills at the outdoor fields of the Bahrain Football Association (BFA).
Cordoba player Javi Flores underlined the importance of the support of His Majesty King Hamad's representative for humanitarian work and youth affairs Shaikh Nasser bin Hamad Al Khalifa and expressed happiness at being in Bahrain.
"We are happy to be in Bahrain, and this training session will play a key role in preparing us for the second part of the season. The team has the full backing of the management and the board of directors, and this is a source of pride and motivation," he said.
🎞️ Conociendo la historia de Baréin#CCFinBahrain 🇧🇭⚽💚 pic.twitter.com/mKeGaH6mH2

— Córdoba CF (@CordobaCF_ofi) January 12, 2022
"Playing friendly games in the kingdom will be helpful for us to enable us to peak," he added.
Cordoba will face Al Khaldiya tomorrow, and the team will hold their final training session today ahead of the friendly clash. The match will take place at the Bahrain National Stadium.
Meanwhile, BFA president Shaikh Ali bin Khalifa Al Khalifa has affirmed that the BFA is fully committed to ensuring the success of Cordoba's training camp in Bahrain.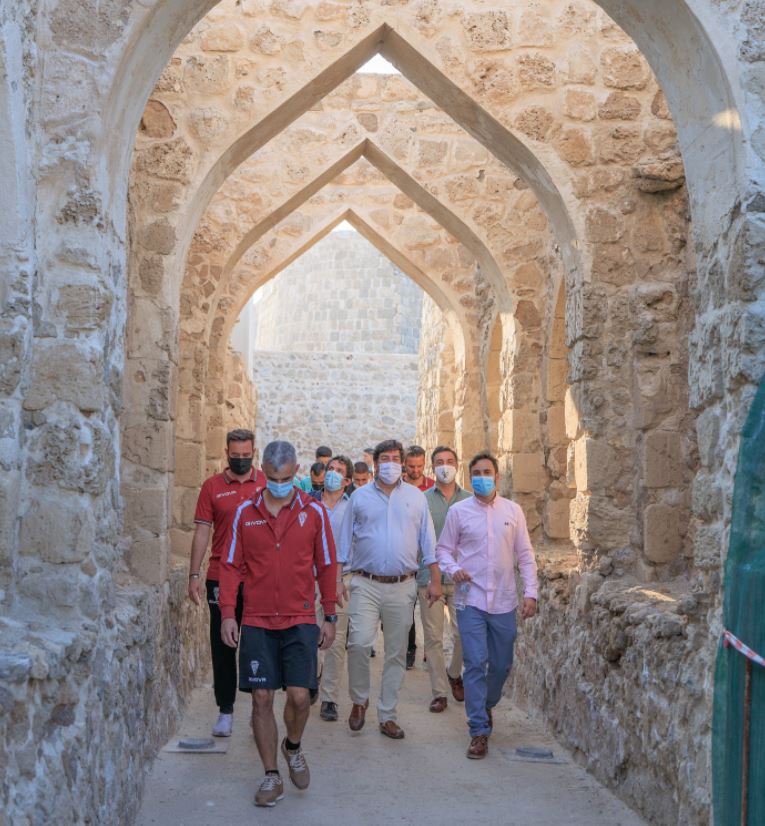 Shaikh Ali praised the steps taken by Shaikh Nasser, noting that the federation's board of directors supports his directives to make Bahrain a favorite destination to host various tournaments and camps.
Shaikh Ali pointed out that the training camp enhances the developmental goals of Bahraini football, especially as Cordoba will play two friendly matches against Al Khalidiya and Riffa.
There are great advantages to the direct contact of our teams with professional players from Europe, including gaining wider experience and greater expertise in technical and administrative areas, he said.