MEDICS in Bahrain have been urged to stay on alert for any signs of monkeypox as more than 100 cases have been confirmed in at least a dozen countries around the globe.
The rare viral infection, most common in remote parts of Central and West Africa, has spread to nine European countries, as well as the US, Canada and Australia.
Although there have been no confirmed cases in Bahrain doctors have been asked by the authorities to keep a check on patients presenting themselves with a fever and rash, the classic symptoms.
In a circular dated May 22 and signed by Health Ministry Public Health Assistant Under-Secretary Dr Maryam Al Hajeri (a copy secured by the GDN) urged clinicians to report suspected cases to the Ministry's Communicable Diseases Hotline 66399868.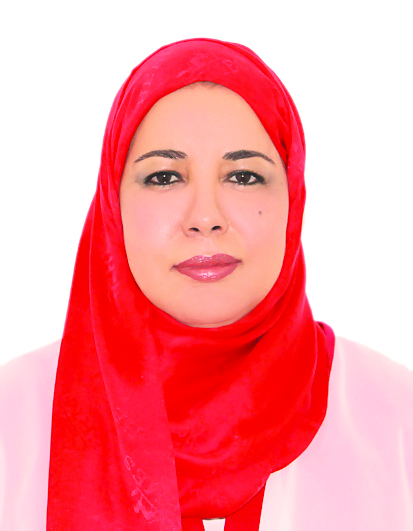 Dr Al Hajeri
"In light of recent reports of monkeypox in humans in various countries, clinicians are requested to be vigilant to patients presenting fever and rash as per the WHO case definition," it said.
"Kindly report all suspected cases immediately on Communicable Diseases Hotline 66399868 from 7am to 10pm – ensure availability of current contact number of the patient," it said, adding that the type sample should be collected under strict infection control conditions as advised by public health experts."
Early symptoms of monkeypox include fever, headache, sore throat and cough, and swollen lymph nodes, which are followed by rashes or lesions in the mouth and on the body that progress through several stages before falling off. From the onset of the rashes to the scab stage, a person is contagious.
Monkeypox is usually mild, although there are two main strains: the Congo strain, which is more severe – with up to 10 per cent mortality – and the West African strain, which has a fatality rate of more like 1pc of cases.
While there is no vaccine specifically for monkeypox, international health agencies report that smallpox vaccines are 86pc effective in combating the disease.
Bahrain already has pre-emptive measures in place in a bid to avert any outbreak, the Cabinet announced yesterday.
"The Health Ministry has been instructed to monitor developments of the disease and take all necessary precautions," said the Cabinet. "The ministry confirmed that no cases of monkeypox have been detected in Bahrain."
The advisory to doctors, nurses and healthcare workers at health centres, hospitals and private clinics comes after the World Health Organisation (WHO) issued infection recommendations.
According to the Centres for Disease Control and Prevention (CDC), the pox-like disease with rashes first appeared in 1958 among research monkeys – more than a decade before a human case was identified in the Democratic Republic of the Congo.
It has only been reported in humans in other Central and Western African countries since then. More than 450 cases have been reported in Nigeria since 2017, according to the CDC.
Now cases have been reported in the UK and other countries of human-to-human transmission without a history of travel.
Those who have had close physical contact with someone who has monkeypox while they are symptomatic are at high risk, according to WHO, which also stated that it is working to protect frontline health care providers.
National Taskforce to Combat Coronavirus (Covid-19) monitoring committee head Lieutenant General Dr Manaf Al Qahtani last week assured the public that the virus was not linked in any way to Covid-19. However, he urged citizens and residents to be cautious and report to the authorities concerned if they come in contact with a confirmed monkeypox case.
WHO's Europe regional director Hans Kluge warned that 'as we enter the summer season... with mass gatherings, festivals and parties, I am concerned that transmission could accelerate'.