Riffa last night sealed the Nasser Bin Hamad Bahrain Premier League crown for the 2020-21 season – the club's 13th title.
They defeated Hidd 2-0 at the Khalifa Sports City Stadium in the 16th round of the competition.
Substitutes Sayed Hashim Isa and Adnan Fawaz scored Riffa's goals in the 75th and 92nd minutes, raising the club's tally to 41 points, while Hidd remain on 21 points.
Hidd's Mosis was sent off in the 81st minute for a foul on Ali Haram.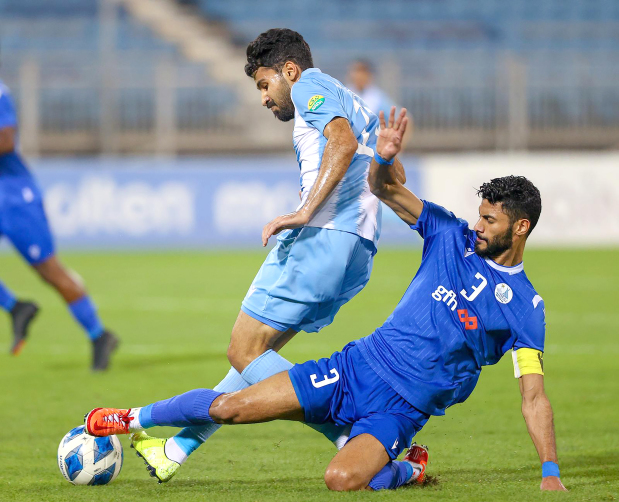 Riffa and Hidd players vie for the ball
In another match, Muharraq retook fourth spot after beating Ahli 3-1 at Bahrain National Stadium.
Abdulrahman Barakat scored two goals in the 40th and 84th minutes from the penalty spot and Ismail Abdullatif added a third goal in the 48th minute for Muharraq.
Ahli reduced the gap through Ibrahim Habeeb in the 57th minute from the penalty spot.
Muharraq raised their tally to 23 points, while Ahli have 17 points.