GULF WEEKLY: Bahraini Roba Al Omari has returned to the kingdom from Switzerland with a second place position after competing against some of the best para-athletes in the world in the discus … edging her even closer to her Paralympic dreams of securing golden glory.
Al Omari and the Bahrain Para-Athletics team participated in the Nottwil 2021 Grand Prix – Para Athletics which is famous for having the fastest track in wheelchair racing.
The competition is also known for attracting not only the best racers but also some of the most successful discus throwers on the circuit every year.
"I am thrilled to have secured second place for Bahrain and am even more delighted about my result which was a distance of 22m15cm," said the 30-year-old from Hamad Town who works in the Ministry of Youth and Sports Affairs. "I have not achieved those results since 2019 as the pandemic took a toll on the team's training. So to get back to that result is great and I am training even harder for the Tokyo 2021 Summer Paralympic Games.
"Inshallah, I will keep progressing and achieving better distances of 23m and 24m; onwards and upwards!"
The Nottwil 2021 Grand Prix is part of the World Para Athletics Grand Prix series that is scheduled to take place around the world from February to June, ahead of the Tokyo 2020 Summer Paralympic Games.
Al Omari had qualified to compete in the discus event in the 2021 Tokyo Games, which is being held from August 24 to September 5, after winning two silver medals in the Fazza International Athletics Championships for People with Determination held in Dubai in February.
In this track and field event an athlete throws a heavy disc – called a discus – in an attempt to mark a farther distance than their competitors. It is an ancient sport, as demonstrated by the fifth-century-BC Myron statue Discobolus.
She is the only Bahraini para-athlete from her team to qualify.
Al Omari, who took sixth place in discus throw in the 2016 Summer Paralympics in Brazil, has been training even more rigorously in recent months under the guidance of Captain Hassan Muftah.
She works on strength and conditioning two hours in the morning and on technique and working with the medicine ball for two hours in the evening, four days a week.
"I hope to continue making my family, country and team proud and I'm gunning for gold!" she added.
Al Omari, a paraplegic by birth, had joined the Bahrain Disabled Sports Federation in 2013 during her last year at AMA University where she studied business informatics. She had started her sporting career in wheelchair basketball before trying her hand at discus, javelin and shotput.
Since then, she has taken part in several competitions clinching 25 gold, 13 silver and six bronze. Aside from Bahrain, she has competed in the UK, the UAE, Kuwait, Morocco, Indonesia, China, Brazil, Oman and South Korea.
Al Omari would like to thank performance and sports nutrition specialist Mohamed Saad of Bahrain Sports Lab for assisting her and Mohamed Alburshaid of Fitway Kitchen for providing her with healthy meals to keep her strength up.
Al Omari also send her thanks to the Bahrain Paralympic Committee chairman Shaikh Mohammed bin Duaij Al Khalifa for making sure that the team has 'everything' it needs to become successful.
For details on Al Omari, follow @roobz_01 and @bahrainnpc on Instagram.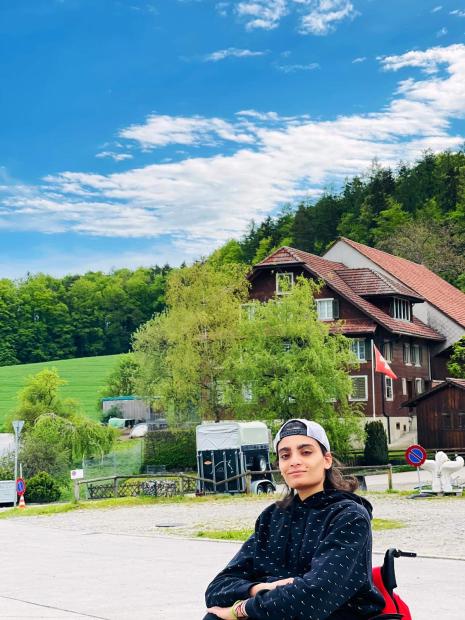 The hills are alive with Al Omari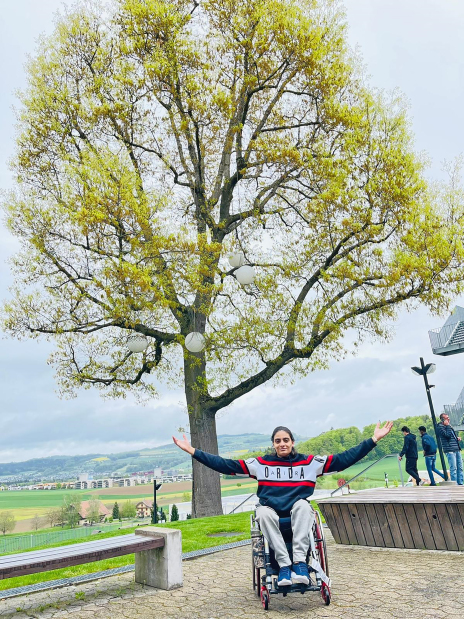 Al Omari