Shaikh Nasser bin Hamad Al Khalifa, His Majesty King Hamad's representative for humanitarian work and youth affairs has launched a new hastag to garner support for the national team ahead of its crucial match against Iran in the second round of the Asian qualifiers for the Fifa World Cup 2022 and the AFC Asian Cup 2023.
Themed #For-this-flag, the inspirational hashtag imbued with patriotic feelings is already trending on social media websites.
The national team, which captured the top spot of Group C with 12 points after routing bottom-rung Cambodia 8-0, looks forward to continuing its winning streak against third-place Iran tomorrow.
Supreme Council for Youth and Sports first deputy chairman, General Sports Authority chairman and Bahrain Olympic Committee president Shaikh Khalid bin Hamad Al Khalifa has already launched the #Ahmarna Can Do It campaign in support of the national team.
Ministers, state officials, citizens posted their photos, displaying Bahrain's flag on their shoulders or chests as a token of love for the homeland.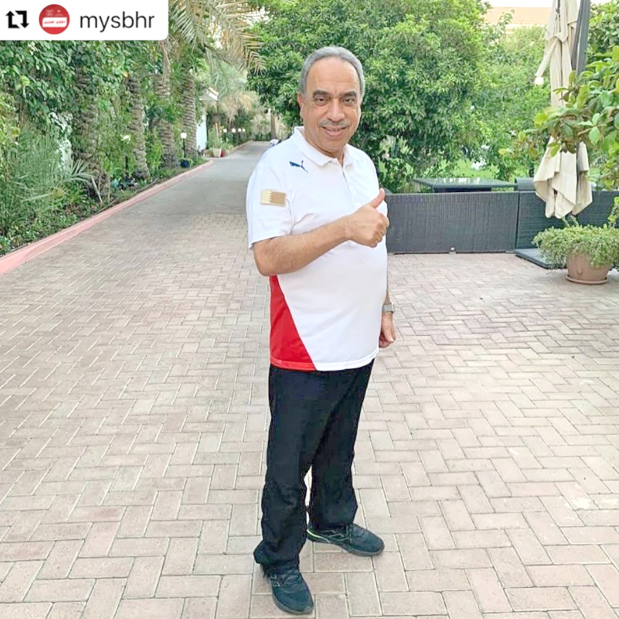 Mr Khalaf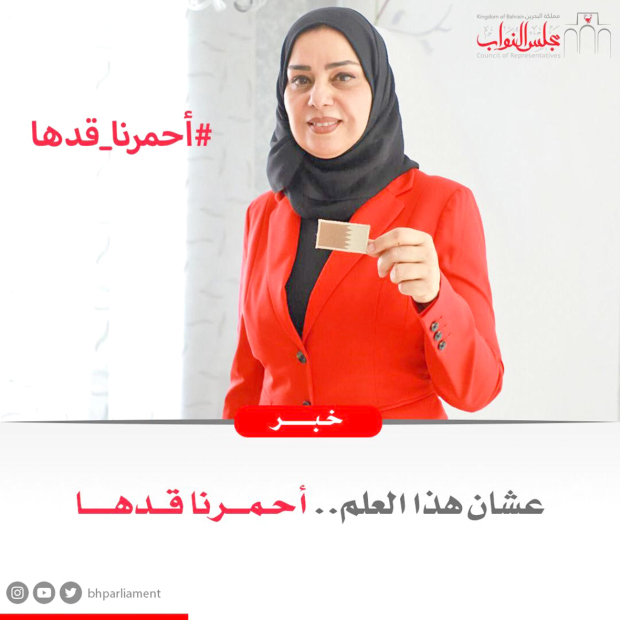 Ms Zainal
Parliament Speaker Fouzia Zainal, Education Minister Dr Majid Al Nuaimi, and Works, Municipalities Affairs and Urban Planning Minister Essam Khalaf donned the red jerseys, symbolising their passion for Bahrain.