Abu Dhabi is set to install a series of advanced scanners in certain areas to detect suspected cases of Covid-19 infection right away.
The Abu Dhabi Emergency, Crisis, and Disasters Committee has approved the scanners to be used at the emirate's entry points during the pilot phase.
They will also be installed at the entrances to some public venues on Yas Island and at some designated points to enter and exit Musaffah.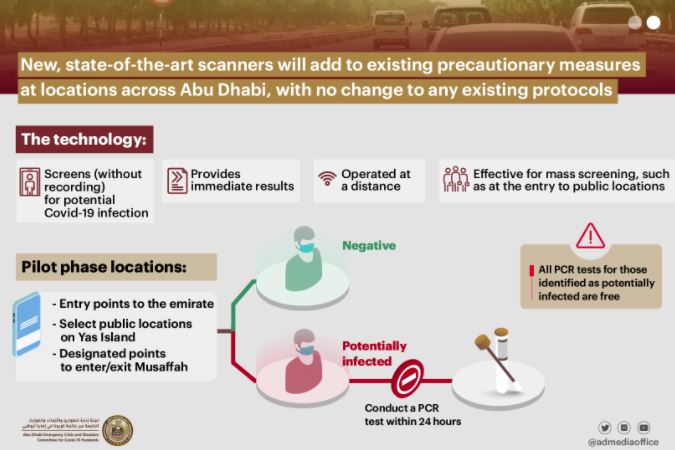 The committee stated the scanners will strengthen existing preventive measures with no modifications to existing practice, according to a statement released by the Abu Dhabi Media Office on Wednesday.
It went on to say that the scanners are effective for mass screening.