A MAJOR event to mark the Fifth International Day of Yoga will be held this weekend.
Yogafest21 is being organised by the Indian Embassy with the support of Youth and Sport Ministry at Khalifa Sport City, Isa Town on Friday between 7pm and 9pm.
Celebrated the world over on June 21, the event will feature a lecture-demonstration highlighting how practising yoga can help fight stress and find peace.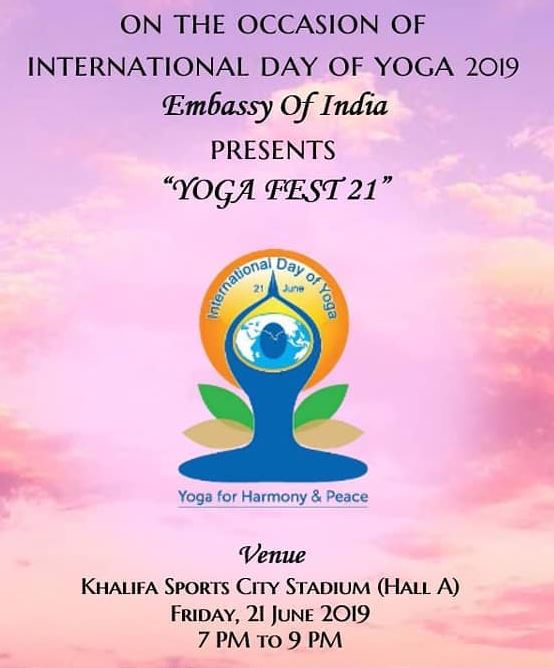 Since food plays an important role in achieving holistic health, the event will be followed by a vegetarian food festival.
Another event marking the International Day of Yoga will be held at Prince Khalifa Bin Salman Park on Friday.
Yogotsav19, expected to be attended by more than 1,500 people, is jointly organised by 24 Indian organisations including Iskcon Bahrain, Chinmaya Society Bahrain, Telugu Kala Samithi and Maharashtra Cultural Society.
The event, which will go on from 5pm to 7pm will include speeches and a yoga session from 5.30pm to 6.30pm.