BAHRAIN is all set to host its first international horse race for the Bahrain International Trophy.
This historic race will be held at 4.35pm on Friday at Rashid Equestrian and Horseracing Club (REHC) in Sakhir.
A major highlight in Bahrain's horse racing calendar, the event will be held under the initiative of Shaikh Isa bin Salman bin Hamad Al Khalifa, High Committee deputy chairman of REHC, and with the support of Shaikh Abdulla bin Isa Al Khalifa, High Committee chairman of REHC.
Attracting international names, it is unprecedented to see a race of this calibre, which will see world-renowned jockeys, owners and trainers.
One of the most recognised names in French racing and two-time champion jockey Pierre-Charles Boudot will be taking part in the race.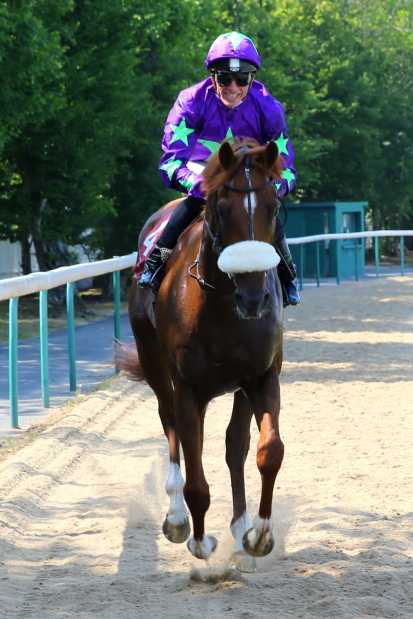 On Intellogent
Having recently won Europe's most prestigious race, the Prix de l'Arc de Triomphe on Waldgeist (GB), all eyes will be on him as he makes his island debut in the race for the Bahrain International Trophy.
He will be riding Intellogent, the French trained colt, who will be the first Group 1 winner to run in Bahrain.
Another runner to look out for is Mountain Angel (IRE), who has had 21 runs, with four wins, nine seconds and two thirds. He has already won twice this year in England, with a notable performance in one of the recent Middle East races, where he came second.
This race will feature 14 runners chosen from 46 global entries, all of whom must be rated 95 or over by their domestic authority.
Out of these 14 thoroughbreds, nine are being flown in from Europe (six from Britain, two from France and one from Germany), joined by five local runners.
The high class international field include six horses rated 106 and above, who will all be vying for a win on turf over 2,000 metres (10 furlongs).
REHC executive director Shaikh Salman bin Rashed Al Khalifa is leading the charge and is thrilled at the global attention and participation that the race has attracted.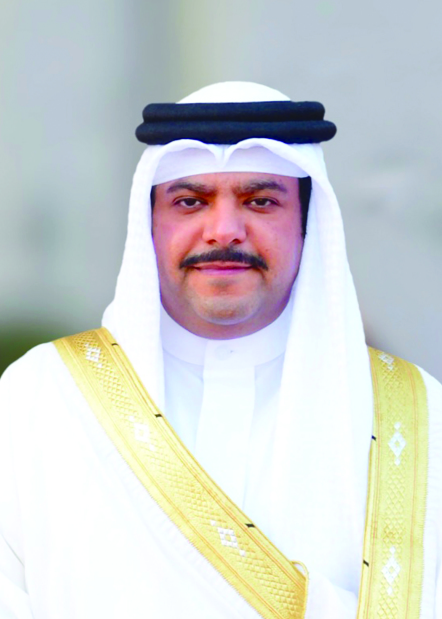 Shaikh Salman bin Rashed Al Khalifa
"To have so many high quality horses entered, from six different countries, in our first year is extremely exciting," said Shaikh Salman bin Rashed.
"We are optimistic that by attracting the best trainers and jockeys from around the world, the Bahrain International Trophy will become a key date in the international racing calendar for many years to come."
One of the most captivating events leading up to the race is the live Post Position Draw (PPD) for the announcement of the fields, which will be held on November 20.
Runners and jockeys will be accompanied by equally famous owners, including Fiona Carmichael, Ziad A Galadari, Godolphin and King Power Racing, along with world-class trainers, such as Fabrice Chappet, Roger Varian, John Gosden OBE and Andrew Balding, to name a few.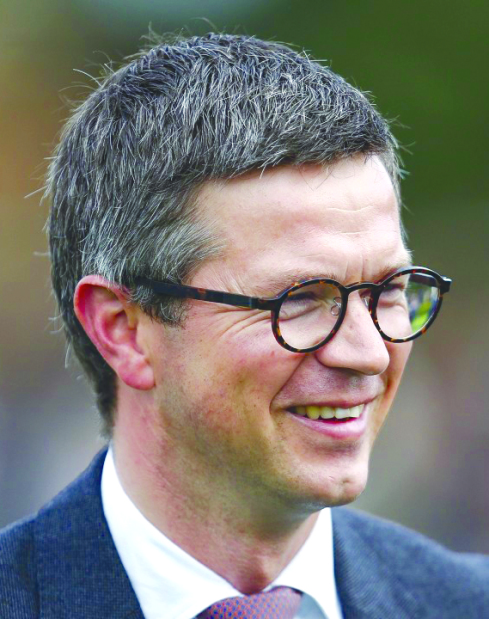 Trainer Roger Varian
Shaikh Hamdan bin Rashid Al Maktoum, Deputy Ruler of Dubai, will also be showcasing his winning horse Afaak (GB), with trainer Charlie Hills, to add to the grandeur.
Horse racing fans are in for a treat as they have a chance to see other global racing personalities in action, including famous TV racing presenter Nick Luck and noted commentator Mark Johnson.
To capture all of this splendour and the nail-biting action, an international media team of more than 10 journalists from some of the leading horse racing publications will also be landing in Bahrain along with famous racing photographers.
The entire race day, as well as the PPD, will be broadcast live internationally and exclusively on Racing TV and on BTV for local audiences.
No race is complete without the glimmer of the trophy, which is as grand as the event itself, produced by the longest serving jeweller in the world, House of Garrard.
The preliminary races start from 2pm and the main race is at 4:35pm, supported by local partners Gulf Air, Bapco and Batelco.
The event is open to the public free of cost with entertainment for the entire family, including children's activities, as well as food and drinks.
Coming into the home straight, Shaikh Salman has a strong and clear vision of Bahrain International Trophy as the stepping stone for attracting more international races to the Kingdom in the future.
Call 17 440 330 for more information.