How do you get the free storage space?
Step 1: To check the available storage space users should go to Settings, General and Storage & iCloud Usage.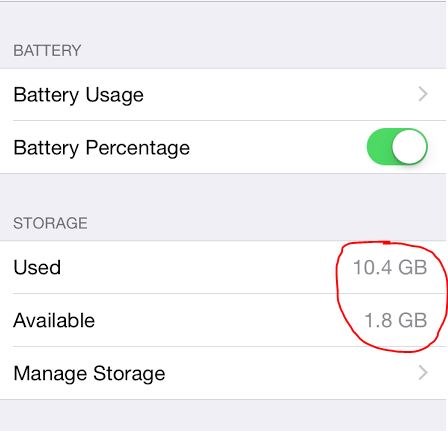 (Before the trick - available storage space is 1.8 GB)
Step 2: The user has to Rent a movie from iTunes which must be larger than the storage space left on the phone or tablet.
This would only work if there is less free storage space in the device than the movie you are planning to rent from the iTunes stores.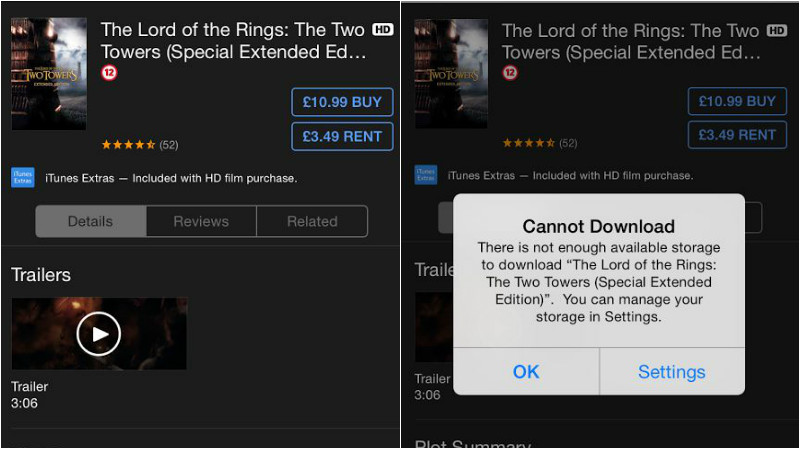 Step 3: When the user attempts to Rent a movie and clicks on the button next to the film, a message shows up saying there is not enough storage to rent the movie.
Step 4: A choice between 'OK or Settings' is given to the user and when the user chooses 'Settings' option, the user is taken to 'Settings' menu and the amount of storage available on the device would have already increased.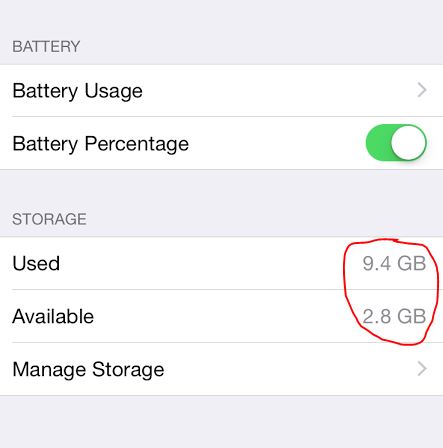 (After the trick - the available storage space increased by 1 GB)