His Majesty King Hamad's representative for humanitarian work and youth affairs and Supreme Council for Youth and Sport chairman Shaikh Nasser bin Hamad Al Khalifa has won the time trial race organised by the Bahrain Cycling Association.
The event covered 28 kilometres and Shaikh Nasser crossed the finish line in 37 minutes and 32 seconds. Mamoon Al Razouq finished second while Olandy Kevin came third.
Speaking after the race, Shaikh Nasser expressed utmost delight over the broad participation in this race, stating that this confirms the exceptional position the sport of cycling occupies among the people in Bahrain.
Shaikh Nasser said that he took part in the event to encourage the participants, spread the sport in Bahrain and help the competitors prepare for the upcoming championships.
"Such competitions are a source of motivation for our national team members ahead of the events they intend to participate in. They want to advance their capabilities in order to honour the kingdom, and we want to help them achieve this prestigious goal," Shaikh Nasser said.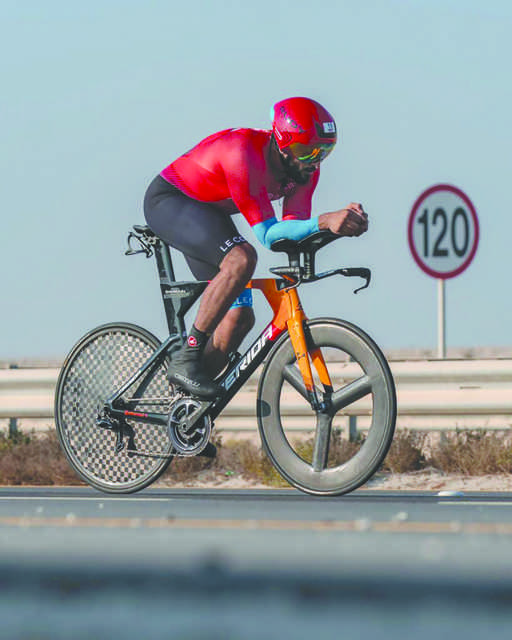 "I had a great time during the event, especially due to the fact that the participants were excited and gave their all. They wanted everyone to benefit and this is what exactly happened," he added.
Shaikh Nasser also thanked Bahrain Cycling Association president Shaikh Khalid bin Hamad Al Khalifa and the board members for their tireless efforts to organise various events, wishing them success in future events.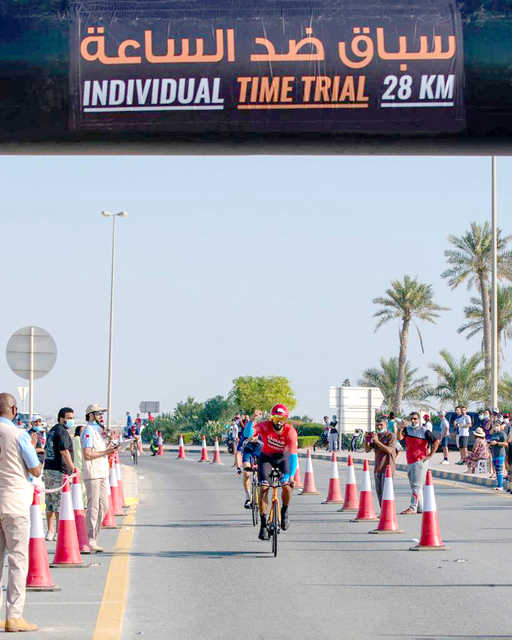 Shaikh Nasser during the race.
Meanwhile, Shaikh Khalid thanked Shaikh Nasser for participating in the event, stating that his presence motivated other cyclists to give their all. He also said that the association is keen to implement Shaikh Nasser's vision of spreading the sport in Bahrain.
The event also featured a race for people with disabilities, which was won by Ahmed Madan. Mansour Mohammed came second and Ahmed Nasser was third. In the women's section, Roaya Al Saati topped the podium, followed by Casi Bitman and Drio Kim in second and third positions respectively.
The race also included a competition for Bahraini participants, in which Waleed Ali triumphed and Mohammed Shareeda was the runner-up while Abdullah Jaber occupied the last podium spot.
سمو الشيخ #ناصر_بن_حمد يحقق المركز الأول في سباق "ضد الساعة فردي " الذي أقيم صباح اليوم بالقرب من درة #البحرين بتنظيم من الاتحاد البحريني للدراجات الهوائية pic.twitter.com/InQkaKbZg7

— Nasser bin hamad (@NBH_MO) October 30, 2020