(Image Courtesy: flightradar24)
Losing access to Bahraini airspace could be catastrophic because it almost completely encircles Qatar.
So, to keep itself operational, Qatar Airways will have to fly through airspace it is currently banned from in order to reach its home base in Doha.
According to a report in the Business Insider, Qatar Airways did not immediately respond to a request for comment on how it plans to overcome this challenge.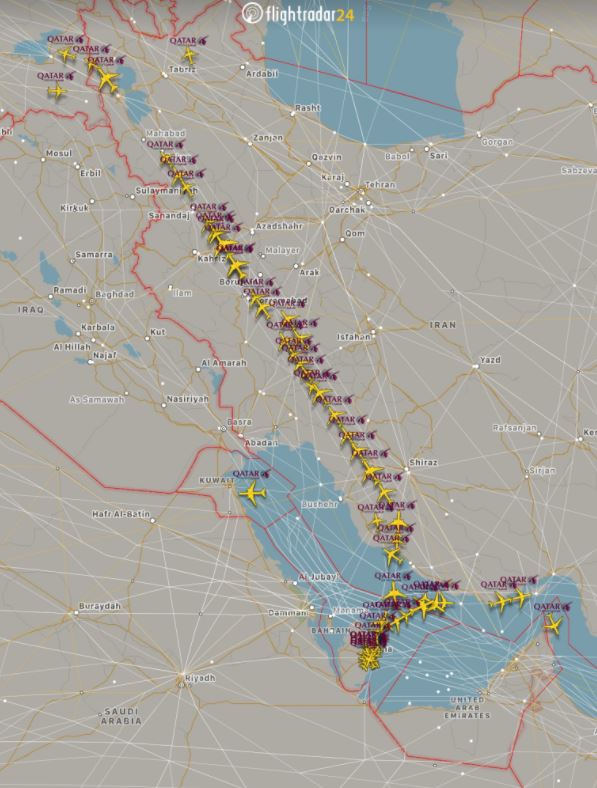 ( The route Qatar Airways are likely to take while operating from Doha)
The CAPA report also said," While the countries are free to refuse landing rights, it is unclear if Bahrain and the UAE can legally ban Qatar Airways from its airspace.
"As signatories to the International Air Services Transit Agreement (IASTA), Bahrain and the UAE can't legally shut off its airspace to fellow signatory Qatar.
"Saudi Arabia, however, is not an IASTA member country and can legally shut Qatar Airways out of its airspace."
(Also read: How does the diplomatic row with Qatar affect you)