Health experts have voiced concerns over the kingdom's rising obesity rate, a major risk factor for diabetes, a condition currently carried by 15 per cent of the population.
Diabetes is a chronic medical condition characterised by high levels of glucose (sugar) in the blood.
There are different types and type 2 diabetes is the most common and primarily caused by a combination of genetic and lifestyle factors such as obesity, sedentary lifestyle, unhealthy eating habits and insulin resistance.
Today, Bahrain joins other nations in observing World Diabetes Day, marked annually to raise awareness about diabetes. This year's slogan: 'Knowing your risk, know your response' aims to raise community awareness, supported by King Hamad University Hospital.
"Causing premature death, disability and increasing healthcare costs, diabetes is one of the main causes of cardiovascular eye, kidney and foot diseases, hindering countries' ability to achieve health-related sustainable goals," said Supreme Council for Health chairman Lieutenant-General Dr Shaikh Mohammed bin Abdulla Al Khalifa, who is also the president of Bahrain Diabetes Society.
"Recognising the increasing risk of diabetes prevalence in the kingdom, the government has taken great strides, by developing national plans to reduce the prevalence of diabetes, as well as integrating diabetes into health policies, strategies and plans.
"The aim is to raise awareness among society and educate people of all ages of the risk factors – one being obesity."
Obesity figures and their link to diabetes continue to cause concern, he added. More than 36 per cent of adults are known to be obese in the kingdom and government agencies have been working together to strengthen early detection programmes in a bid to limit the health and economic impacts.
"With the commitment to lower rates of diabetes in the kingdom, early detection programmes can diagnose the disease before serious complications arise," added Lt-Gen Dr Shaikh Mohammed.
"In addition, specialised clinics throughout the health sector are equipped with medical teams that follow updated scientific treatment guidelines in the care of patients with various types and stages of diabetes."
He said that community awareness campaigns currently being conducted aim to encourage people to take advantage of a healthy lifestyle through exercise, lifestyle and a balanced diet.
By 2030, the number of people living with diabetes is likely to rise to about a quarter of the region's population across GCC countries, according to National Health Survey data.
Looking at the global scale, International Diabetes Federation statistics claim that more than 537 million people currently living with type 2 diabetes, which Lt-Gen Dr Shaikh Mohammed claims could be preventable.
More info by GDN Media's AI intern, Dana speaks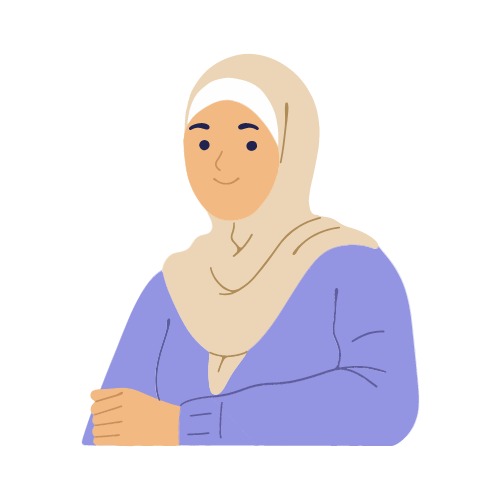 Dana Speaks, GDN Media's AI intern
The GDN's AI intern Dana Speaks explained the causes of obesity and ways to combat it.
"Obesity is a medical condition characterised by the excessive accumulation of body fat, to the extent that it may have a negative impact on a person's health. It is typically determined by measuring body mass index (BMI), which is calculated by dividing a person's weight in kilograms by the square of their height in metres. A BMI of 30 or above is generally-considered to indicate obesity.
"Prevention is key when it comes to obesity. Encouraging healthy lifestyle choices from childhood, including a balanced diet and regular physical activity, can significantly reduce the risk of developing obesity later in life.
"Public health initiatives focusing on promoting healthier environments, improving access to nutritious food, and creating opportunities for physical activity can also contribute to preventing obesity at a societal level."