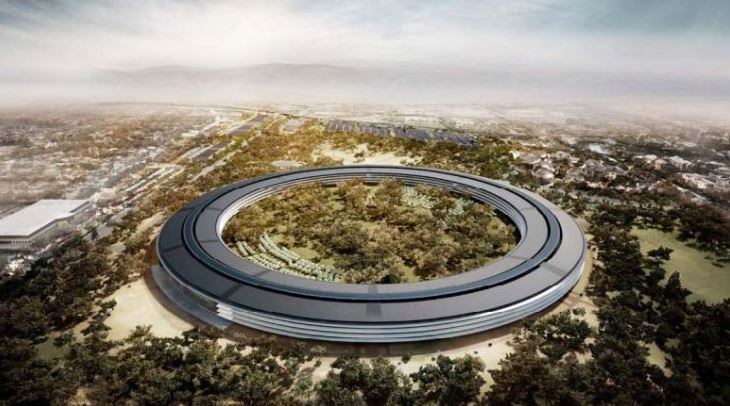 (Artist impression of Apple's Campus 2 project - Image courtesy Apple)
The campus is estimated to be built on massive 175-acre park, in Cupertino, California which was commissioned by Steve Jobs.
Once completed, the 2.7 million square feet campus could house 13,000 Apple techies and would be surrounded by 7,000 trees that were removed from the park to build the compound.
It is expected to be completed by the end of this year.
The drone footage is uploaded every month for people to watch its progress, even Apple's CEO Tim Cook checks the videos to see the progress of the site