Bahrain's fight against obesity appears to be slowly winning with determined dieters in the community battling the bulge with the help of concerted health programmes.
Nutrition clinics have witnessed a significant drop in the body mass index (BMI) of patients, latest official figures have revealed.
"Almost 2,500 patients from all categories attended the clinics during 2019-2020 and we saw up to a 10 per cent drop in their BMI during the period," said the Health Ministry's Public Health Directorate nutrition section chief Dr Buthainal Ajlan.
BMI is a measurement of a person's weight with respect to his or her height and is used to categorise them as underweight, healthy, overweight or obese.
Those in the morbid obesity group saw an average 7pc drop in BMI, while it was 8pc among the class 2 group and 13pc among class 1.
"We also measured the waist circumference change for this population and saw those on the high category losing almost 10pc (from an average of 46pc to 36pc) and those in the very high group shedding 8pc (from 45pc to 37pc)."

Some of the children and teens taking part in the 'Change Your Life' programme
Waist circumference is the measurement taken around the abdomen at the level of the umbilicus, which experts commonly used to screen patients for possible weight-related health problems.
Dr Ajlan also highlighted the success of the department's 'Change Your Life' programme for children and adolescents. The project, launched in 2018, was aimed at chunky youngsters classified as obese and overweight.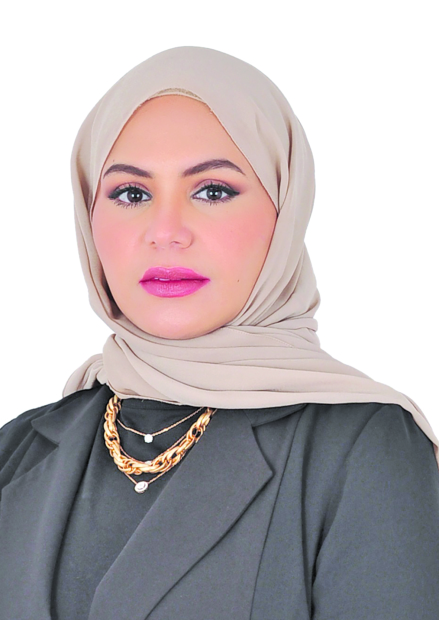 Dr Ajlan
"The programme has provided support to more than 300 students from around 15 schools across Bahrain, phase-wise.
"Eighty-one students were covered in the third phase of the project from October 2019 to February last year – 63pc male and 37pc female.
"We have recorded the improvement in BMI between the first and fifth visit, and found a decrease in the number of people with grade three obesity from 17.5pc to 15.79pc.
"The percentage of people with second-degree obesity also decreased from 25pc to 21.05pc," he said.
According to the latest statistics, a third of the nation's citizens aged 18 and above are overweight and 42.8 per cent obese.
The 2018 National Health Survey estimated higher levels of obesity among citizens compared with non-Bahrainis – 76pc versus 65.5pc.
More Bahraini men were found to be overweight than women (36.pc versus 29.7pc), while more women were found obese than men (47.2pc versus 39.2pc).
This latest figures come as a welcome relief as obesity rates in Bahrain have been on the rise in recent years, with Dr Ajlan raising a 'red flag' alert, as recently reported in the GDN.
Bahrain has five nutrition clinics since 2012, which operate twice a week to help people tackle overweight and obesity. They are located in the Hamad Kanoo Health Centre in Riffa, Yousef Abdulrahman Engineer Health Centre in Isa Town and health centres in Hamad Town, BBK Hidd, and Hoora.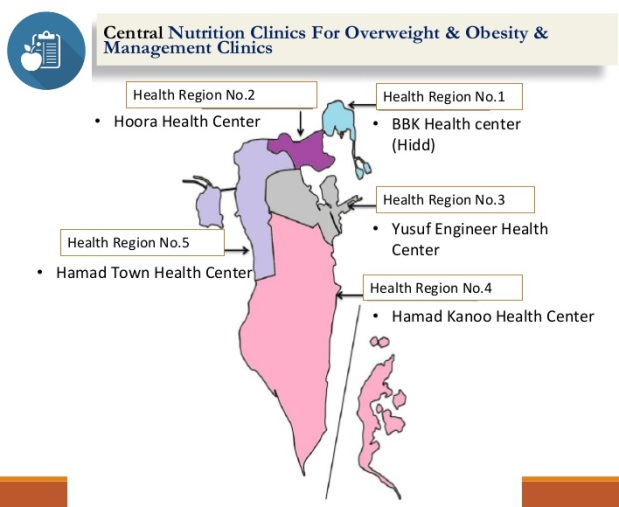 Bahrain has five nutrition clinics located across the country
According to Dr Ajlan, almost 5,000 visits were made to these clinics from 2019 to 2020, with an average of around 2,500 each year, including follow-up patients and new patients of both genders. They are classified into three categories – obesity class 1, class 2 and morbid obesity – based on their BMI and each group is offered programmes tailor-made to their needs.
The Hamad Kanoo Centre saw 387 visits in 2019 which went up to 582 in a year. The Hamad Town Centre recorded 504 (2019) and 618 visits (2020) while the BBK Hidd facility saw 561 (2019) and 502 (2020). The Hoora Centre saw 423 visits in 2019 and 391 last year, whilst the Yousef Engineer Health Centre recorded 403 and 488 respectively.