PEOPLE suffering from hereditary blood diseases such as sickle cell anaemia are being advised to seek medical advice before fasting during Ramadan.
In someone who has sickle cell disease (SCD), the haemoglobin is abnormal causing the red blood cells to become hard and sticky and look like a C-shaped farm tool called a 'sickle'. The sickle cells die early, which causes a constant shortage of red blood cells.
Sufferers are at risk of a variety of acute and chronic health issues, including infection, sickle cell crisis attacks and stroke.
Many patients passionately want to participate in fasting. It is considered one of the pillars of Islam and is believed to bring believers closer to God.
However, Bahrain Sickle Cell Society chairman Zakariya Al Kadhem urged people to follow medical advice and 'not to feel that they were letting anyone down'.
"Ramadan is a holy time leading to festivities, it is a time of togetherness and happiness and being healthy is important," he said.
"Let us be wary of our health and our physical limitations before we decide to fast; let us not hurt ourselves and our loved ones, by taking a decision without proper medical advice."
Doctors advise sickle cell patients to stay hydrated to help reduce pain and complications, since most are already mildly-dehydrated as a result of their condition.
He added that dehydration could lead to serious complications for patients ranging from infections, exhaustion, strokes, pain crisis and even death.
Mr Al Kadhem also recommended a balanced diet with lots of fruit and vegetables and more fibre, taken in small portions instead of large quantities at a time.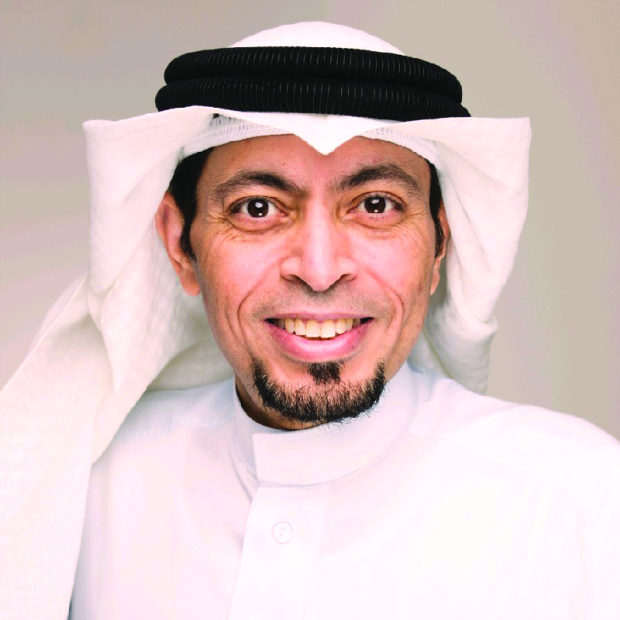 Mr Al Kadhem
"I haven't been fasting for around 10 years because of my physical limitations due to my medical condition but this doesn't make me weak – I just have limitations.
"When a religious cleric opposed my announcement, I told him I'm a role model to others and it's not a shame to admit my limitations.
"I don't want to be stubborn or arrogant towards my limitations and cost my children their father and my wife her husband."
The GDN previously reported that more than 8,600 patients suffer from complications associated with SCD in Bahrain.
He advised patients who have consulted with medical professionals regarding their ability to fast – based on their vital signs and health – to break their fast with warm drinks first and avoid foods high in fat and sugar.
"Patients who are cleared to fast should break their fast with warm drinks as cold liquids – especially during Ramadan after long hours of fasting – could lead to colds and chest infections," added Mr Al Kadhem.
"Then after prayer, patients can commence their meal while avoiding foods high in fat and sugar which increase blood viscosity and impacting blood flow and leading to a crisis.
"Patients should avoid tea and caffeinated drinks while increasing their fruit and vegetable intake and avoid any food items that cause thirst.
"Those who are fasting, should break their fast and have the Iftar meal as early as possible after sundown while delaying suhoor (the last meal prior to fasting) as much as possible."