Catch all the action as it is happened during the Bahrain Formula One Grand Prix.
7.40pm: Mercedes' Nico Rosberg wins Bahrain Grand Prix ahead of Ferrari's Kimi Raikkonen and teammate Lewis Hamilton. (AFP Photo)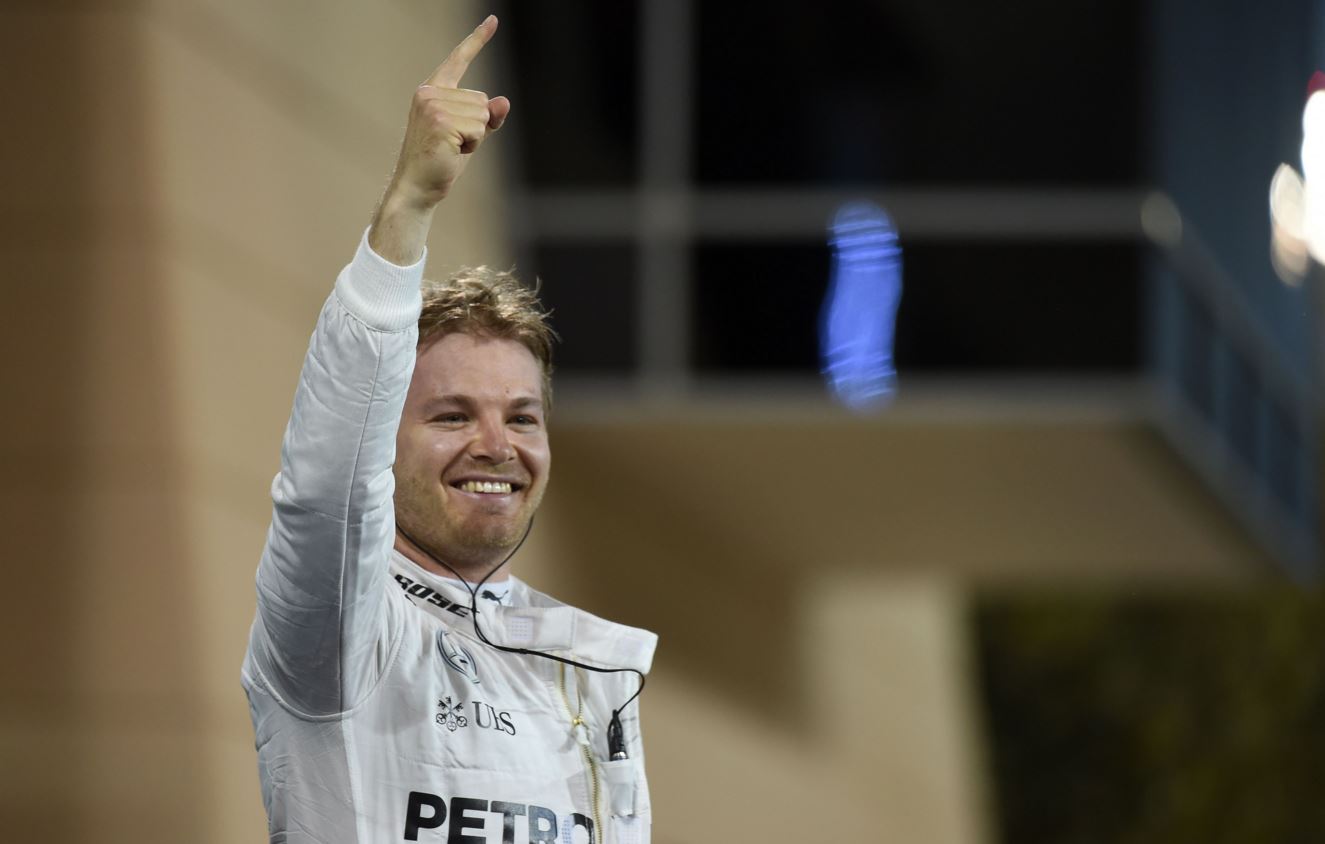 7.30pm: F1 supremo Bernie Ecclestone tells the GDN beginning of #BahrainGP 'was very good'. (AFP Photo)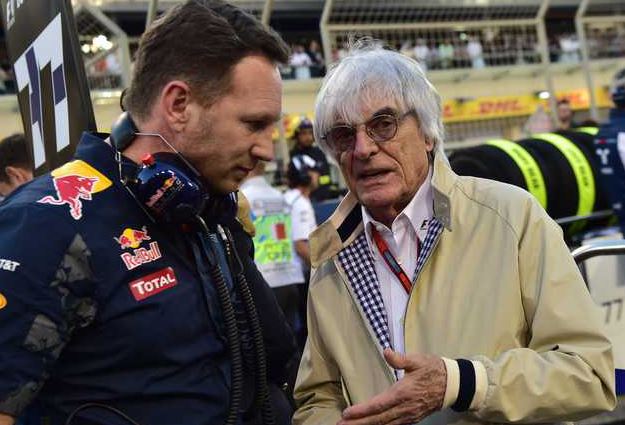 7.12pm: (Lap 42)"Roseberg is also on options", Ferrari tell Raikkonen. "It's not over yet Kimi!".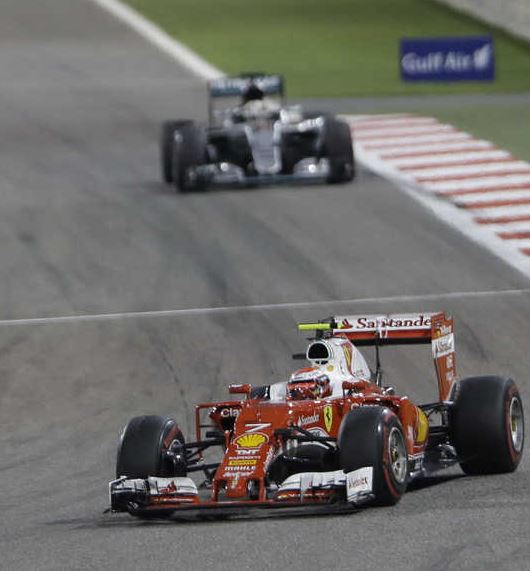 Ferrari driver Kimi Raikkonen of Finland leads Mercedes driver Lewis Hamilton of Britain. (AP Photo)
6.58pm: (Lap 32) Frustrated Nasr radios Sauber, "The car is terrible to drive, very difficult".
6.45pm: Spice Girls member Geri Halliwell with Radio Bahrain DJ Mojay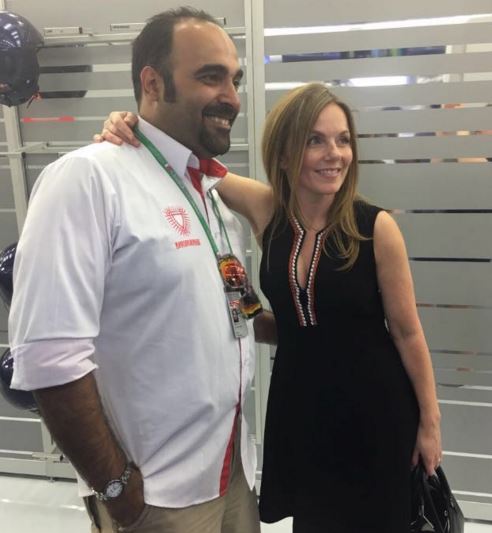 6.42pm: On shock exit from the race Vettel says,"Obviously frustrating, but the main thing is we support Kimi then see what happened". Sebastian Vettel watching the race from the Ferrari garage. (Twitter Photo)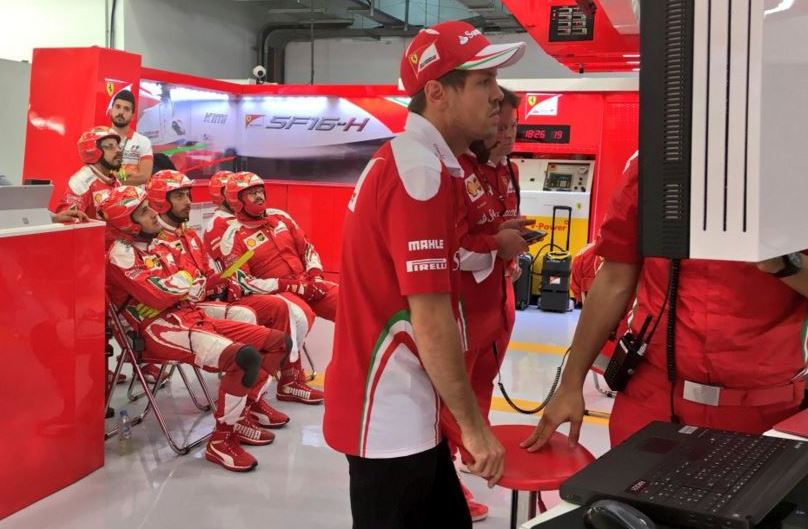 6.30pm: (Lap 5)Ferrari's Raikkonen has passed both Red Bulls to take P2
6.22pm: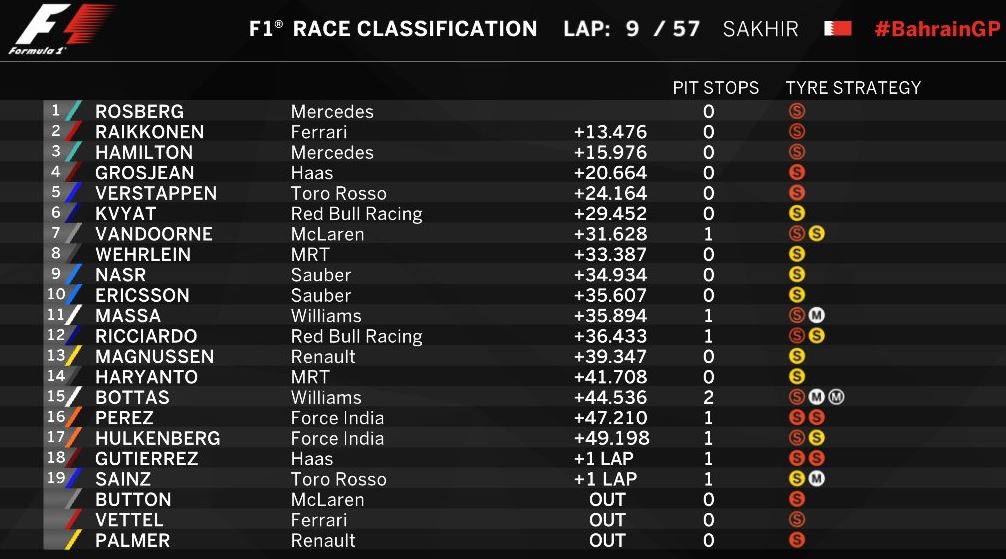 6.19pm: Stewards confirm a drive-through penalty for Bottas following the first corner collision with Hamilton
6.15pm: Jenson Button's race is over as he pulls over to the side of the circuit
6.13pm: Palmer's race also over. He pulled into the pit lane after the formation lap. (AFP Photo)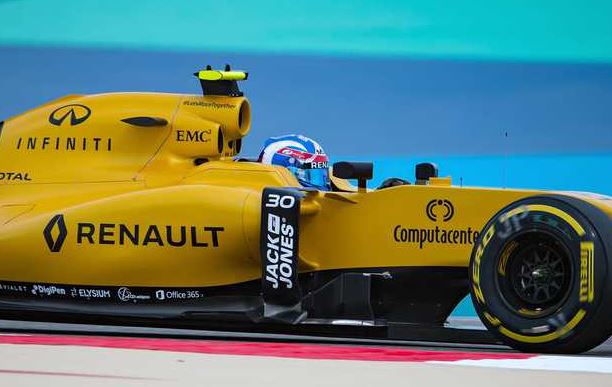 6.04pm: Huge engine failure before the start of the race, Vettel out of the race.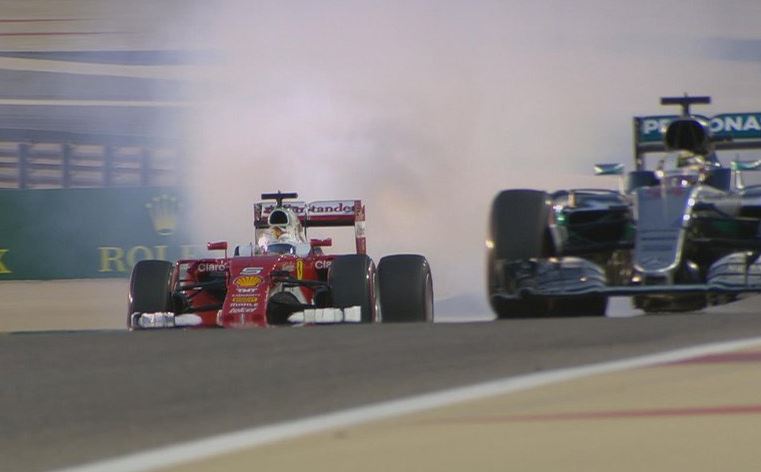 Twitter @F1
2.05pm: Mercedes F1 driver Lewis Hamilton of Britain (R) wearing a traditional Bahraini outfit "Thobe and Ghutra" arrives with Sheikh Abdulla bin Isa Al Khalifa, president of Bahrain Motor Federation. (Reuters Photo)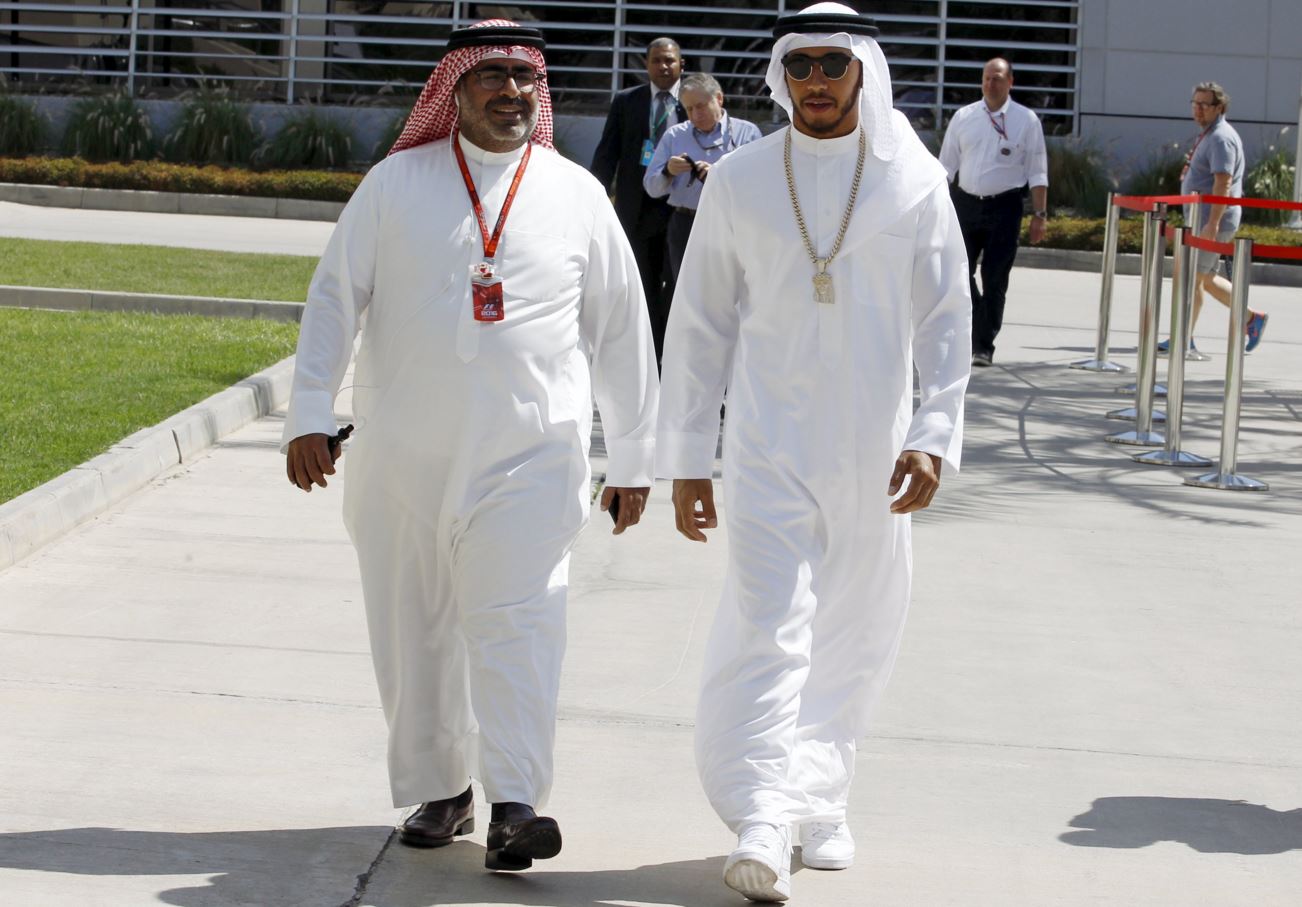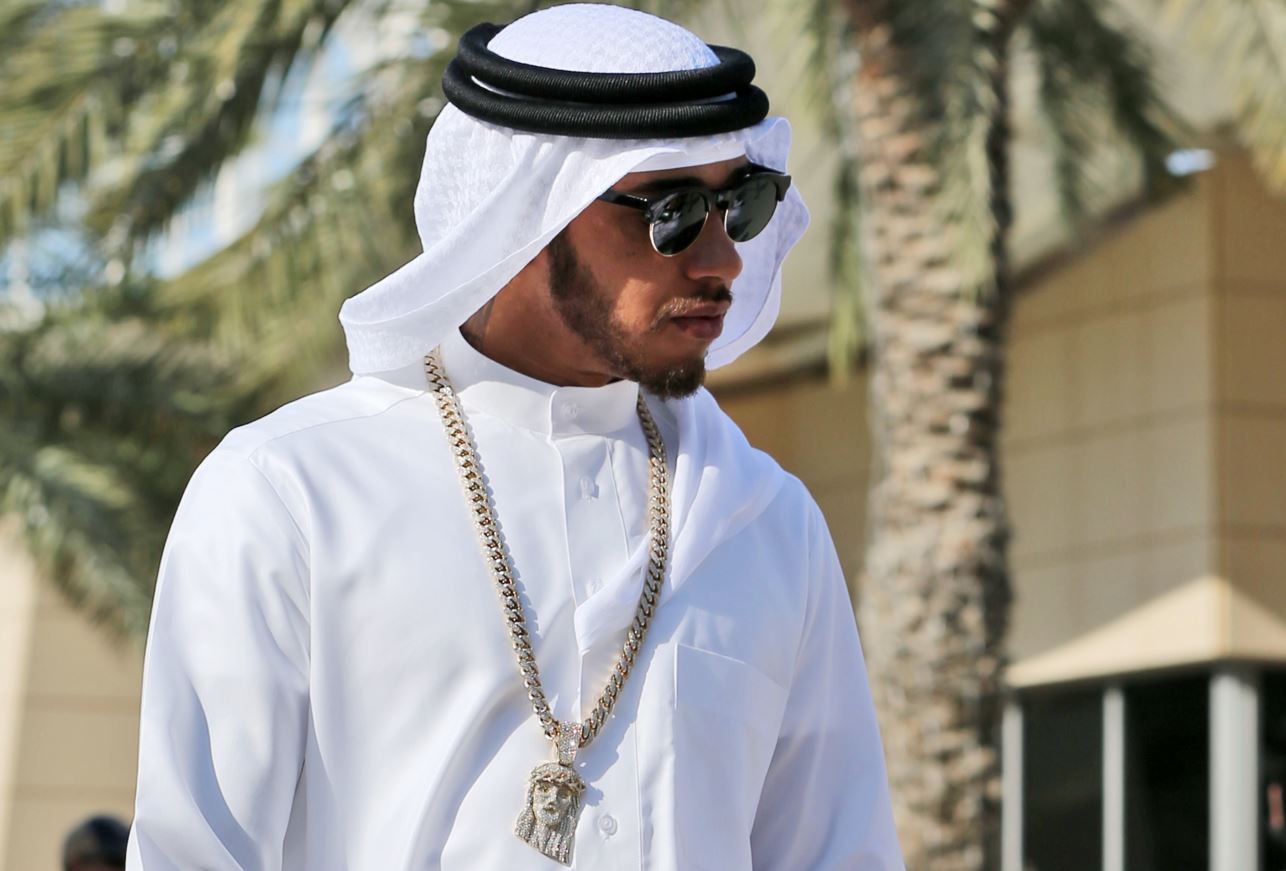 2.00pm: Bernie Ecclestone, chief executive of the Formula One Group, foreground, is followed by FIA president Jean Todt, left, and Red Bull team principal Christian Horner as they leave the press center after a meeting prior to the start of the Bahrain Formula One Grand Prix. (AP Photo)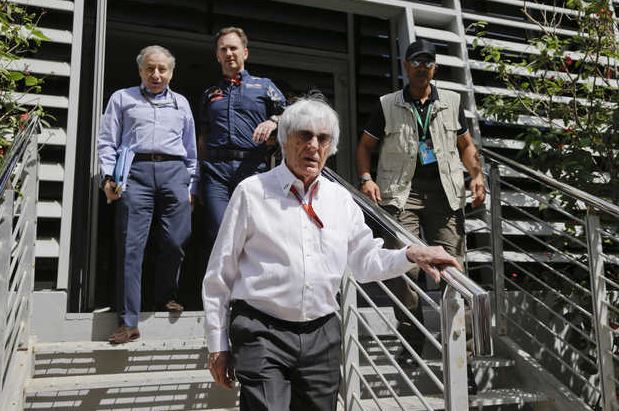 1.30pm: See when the race will start where you are: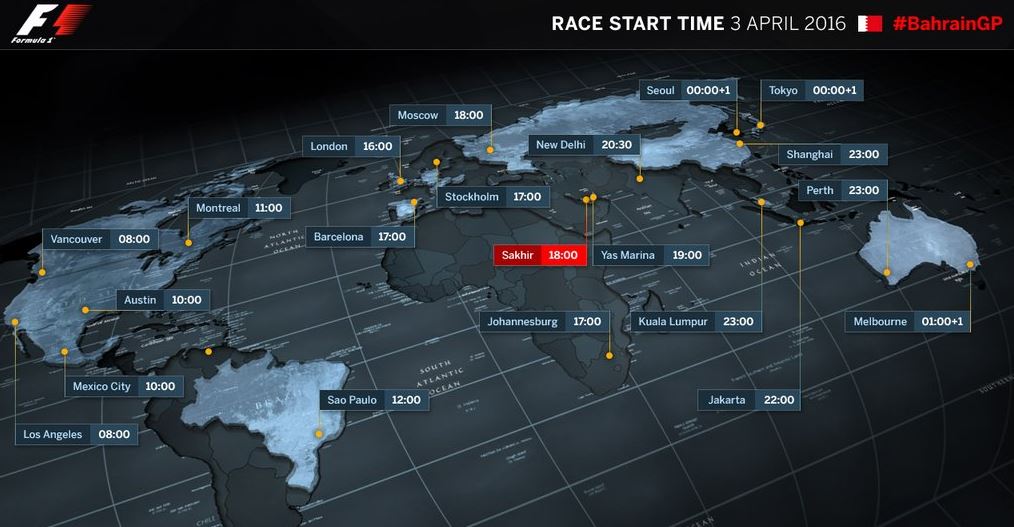 (Courtesy Twitter @F1)