Huawei Consumer BG held the Huawei P60 Series and Flagship Product Launch Event in Dubai, showcasing a new lineup of flagship devices, including the Huawei P60 Pro, Huawei Mate X3, Huawei FreeBuds 5, Huawei Watch Ultimate, Huawei MatePad 11-inch 2023, as well as Huawei MateBook X Pro and Huawei MateBook D 14.
"We have showcased a promising return with our back-to-back launches of flagship lineups, including the Huawei Mate 50 Pro last year, and the Huawei P60 Pro and Huawei Mate X3 today," said Huawei Consumer BG, Middle East and Africa president Pablo Ning.
"Even though our road ahead is still full of challenges, our investment in innovation will not change, nor will our determination to continue developing the Middle East and African markets.
"Huawei will never give up overseas markets and we remain committed to high-end global brand building," he said.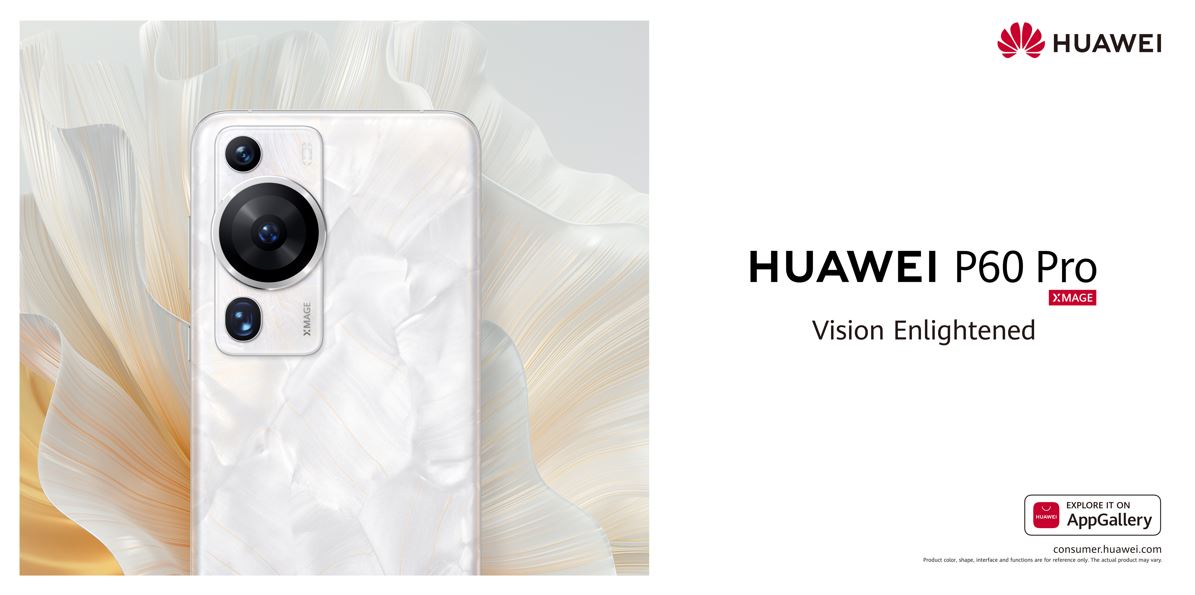 Huawei P60 Pro
The Huawei P60 Pro is a meticulously crafted design masterpiece that caters to photography enthusiasts. Inspired by 18th-century French art, its one-of-a-kind Rococo Pearl colourway exudes elegance and beauty with a unique texture derived from natural mineral pearl powder. Huawei combined modern manufacturing techniques with traditional artisanal methods to create a texture that is unique to every single piece of the Huawei P60 Pro. The phone also emphasises the photography aspect of the phone with its Eye of Light Design of the camera module. This integrates the essence of photography into its aesthetics.
The phone's Ultra Lighting XMAGE Camera system is also a true game changer. With the 48-megapixel Ultra Lighting Telephoto Camera, users can zoom in on far-away objects in low light and take well-lit pictures with vivid colours and excellent details. Moreover, its Ultra Lighting Main Camera, with the largest F1.4 physical aperture in the industry, can let in a surprising amount of light to create stunning shots in low-lighting situations. Combined with the Huawei XD Fusion Texture Engine, this high level of light input allows the camera to capture exceptional detail across various lighting conditions. The Huawei P60 Pro has topped the DXOMARK Smartphone Camera rankings with a score of 156, for its technological breakthroughs in imaging.
The phone also boasts the highly durable Kunlun Glass, designed to withstand the rigours of daily use. This glass has undergone a high-temperature nanocrystal growth process, giving it ten times better drop resistance. The Kunlun Glass, along with the IP68 water resistance, ensures the longevity of the phone, making it as durable as it is stylish.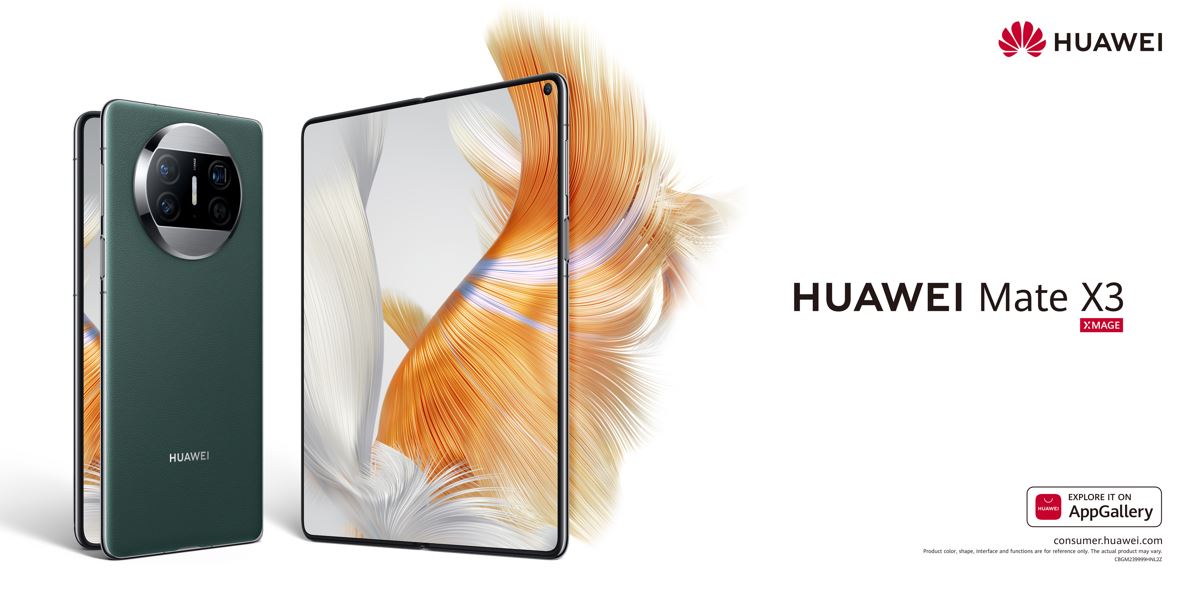 Huawei Mate X3
The Huawei Mate X3 is a big-screen foldable smartphone that sets a new standard for slim and lightweight design among foldables. It is the world's thinnest and lightest foldable smartphone, with a thickness of just 11.08mm while folded and 5.3mm while unfolded. The phone is also incredibly lightweight, weighing just 239g. It achieves breakthrough weight reduction through the industry's unique ultra-light and strong aluminium and ultra-light carbon fibre. Besides, the rounded, quad-curve body offers an unparalleled comfortable and smooth grip. This phone also makes some big breakthroughs in durability with its Kunlun Glass exterior screen and impact-resistant foldable interior screen. This innovative glass technology provides the device with enhanced durability and protection.
With the Ultra Vision XMAGE Camera, the Huawei Mate X3 also offers solid photography capabilities. Equipped with a 50 MP Ultra Vision Main Camera, a 13 MP Ultra-Wide Angle Camera, and a 12 MP Periscope Telephoto Camera that supports 5x optical zoom, the Mate X3 captures images with rich details and vibrant colours in all lighting conditions. In short, the Huawei Mate X3 delivers an unparalleled blend of design, durability, and camera performance, offering users an unparalleled large-screen smartphone experience.
"With all these flagship devices available locally, we are keen to provide the industry-leading and intelligent user experience to our customers," Mr Ning concluded.