GULF WEEKLY-
Harry Potter and his magical friends are set to put viewers under their spells within the next couple of years.
Warner Bros Discovery (WBD) confirmed that the new era for Harry Potter fans is expected to be on air in 2025/2026 on the Max streaming service.
The TV series will be based on all seven books about the boy wizard, written by J K Rowling, with each season focusing on one book in the Harry Potter book collection, which consists of seven novels.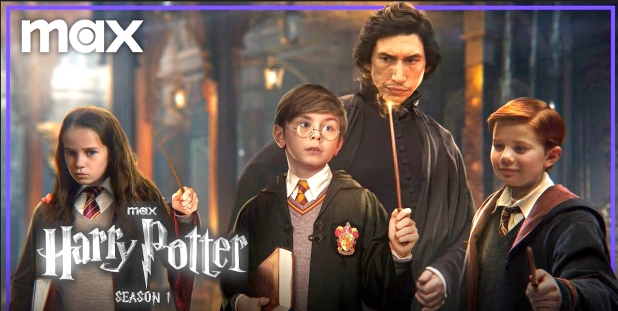 The Harry Potter Season 1 full trailer concept is out
"This new Max Original series will dive deep into each of the iconic books that fans have continued to enjoy for all of these years," said chairman and chief executive officer of HBO & Max Content Casey Bloys.
He also assured fans the project would be 'a faithful adaptation' and would run for '10 consecutive years'….and apparently, Fantastic Beasts will not be a part of the series.
Meanwhile, WBD chief executive David Zaslav insisted that the boy wizard presents a huge opportunity as they 'haven't done anything with Harry Potter for more than a decade'.
As for the cast, there will be new actors playing the series' main characters.
"We have been trying to be very close to the vest," said Bloys.
"We haven't gone out to agencies. We have our own internal process where we've been thinking about people but we have not wanted to go out into the world. Now that the news is out there…we'll start going out to the business."
British actor Toby Woolf is rumoured to be taking over from Daniel Radcliffe as Harry Potter. Hermione is rumoured to be played by British actress Bronte Carmichael and Joshua Pickering will be cast as Ron Weasley.
Draco Malfoy, who was originally played by Tom Felton, will return to the franchise as his cold and posh dad, Lucius Malfoy.
Adam Driver will take on the role of Severus Snape while Helen Mirren will play the take no-nonsense Transfiguration professor Minerva McGonagall.
It seems that Blair Underwood will play headmaster Albus Dumbledore.