GULF WEEKLY-
Mission Impossible fans are going to have to wait even longer for the eighth edition of the film franchise due to massive delays from the Screen Actors Guild-American Federation of Television and Radio Artists (SAGAFTRA) strike.
Movie-goers couldn't get enough of Mission: Impossible – Dead Reckoning Part One that ended on a bit of a cliffhanger and now they will have to wait even longer.
The action-spy film was originally slated for June 28, 2024 and Paramount Pictures has shifted it to May 23, 2025, alongside a few other movies that many anticipated to watch in the coming year.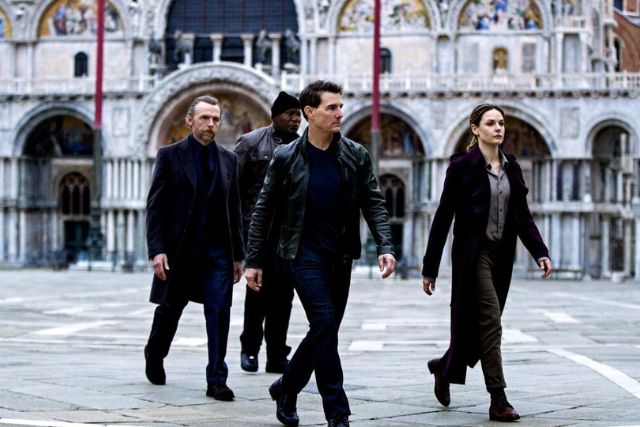 A scene from the seventh film
Mission: Impossible will also arrive on the big screen with a new name as Paramount and Skydance are dropping the second half of its title and will directly follow the events of 2023's Dead Reckoning Part One.
Unlike its predecessor, this film will also get a three-week exclusive Imax run. Meanwhile, the movie A Quiet Place: Day One, which is a prequel to the 2018's post-apocalyptic hit, will land on June 28, 2024 instead of its previously scheduled date of March 8, 2024.
And animated SpongeBob SquarePants adventure has been postponed from May 23, 2025 to December 19, 2025.