CONCEPTUALISED as a school for special needs education, Athena Private School for Special Education opened its doors in Bu Quwah in September 2019.
It is open to children with various development disabilities and delays, one of which is autism spectrum disorder.
In celebration of world autism awareness day, school principal Dr Gene Rose Yanga encourages parents who see delays in their children to bring them to Athena or visit a doctor so that necessary action can be taken immediately.
"While autism is a lifelong disorder, having an early intervention programme will really help a lot of this delay, when comparing their birth age with the developmental age."
Signs such as not beginning to talk at the age of two, not looking at the person who is talking to them, not following when something is being pointed at and not tracing with their eyes, are actually red flags, she said, adding that children with autism also tend to be hypersensitive, hyposensitive and/or hyperactive.
"The best doctor to go to when parents see these signs is a developmental or behavioural paediatrician, neurologist, psychologist or psychiatrist.
"There are two major areas to focus on when looking for signs of autism – social behaviours and repetitive and restrictive behaviours," said Dr Yanga.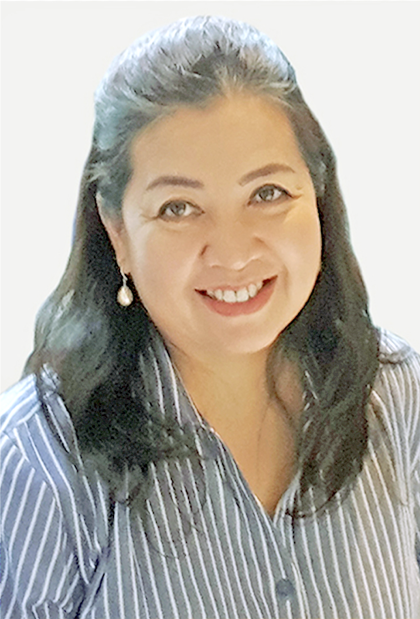 Dr Gene Rose Yanga
"Children with autism do not play with other children, they will not look if you call their names, or look to where you are pointing at, they will also not point if they want to show you something, all visible signs at the ages of three and four.
"Social behaviour also means that they will not be able to relay if they are in want of something, will not babble even if they are a year old and will also do echolalia (meaningless repetition of another person's spoken words).
"As for repetitive and restrictive behaviours during play, autistic children will pile up blocks or line them up, they may also get fixated with the wheels of a car, instead of pretend-playing with it," she said revealing that if the child is below the age of three, they are considered at-risk for autism diagnosis.
Meanwhile, high-functioning autistic children can perform academically, but will not have friends, while some others can talk well, but cannot perform simple tasks such as tying their shoelaces, while others have special skills in painting, cooking and the like.
Athena's post-16 programme helps such children with technology and lifestyle education for employability and children as young as three can join pre-school.
The school teaches a modified inclusive curriculum where children learn reading, language, maths, writing, art, music, physical education and Arabic (if the child responds to Arabic) and staff are given continuous professional education to further improve their skills and capabilities.
It also offers special group classes and rehabilitation services such as occupational therapy, speech and language therapy, physiotherapy and behaviour therapy.
The school boasts a spacious play area, football field, swimming pool and basketball court to support gross motor function.
Amidst the Covid period, Athena observes strict standards such as actively promoting hand-washing and sanitisation as well as wearing face masks and shields.
Early intervention programme is also implemented for children as young as two years old at the Athena Centre for Special Education, a part of the school.
For more information or admissions, visit www.athenabh.com or call 16568120.
– Promotional content