MEDICS in Bahrain have allayed fears that Covid-19 vaccines can cause infertility among women.
This follows claims that mRNA jabs used against the coronavirus target a protein called syncytin-1 which is needed to form placenta, an organ that develops in a woman's uterus during pregnancy. This structure provides oxygen and nutrients to the growing baby and removes waste products from the baby's blood.
The placenta attaches to the wall of the uterus, and the baby's umbilical cord arises from it.
Messenger RNA (mRNA) is a type of ribonucleic acid that is necessary to produce protein.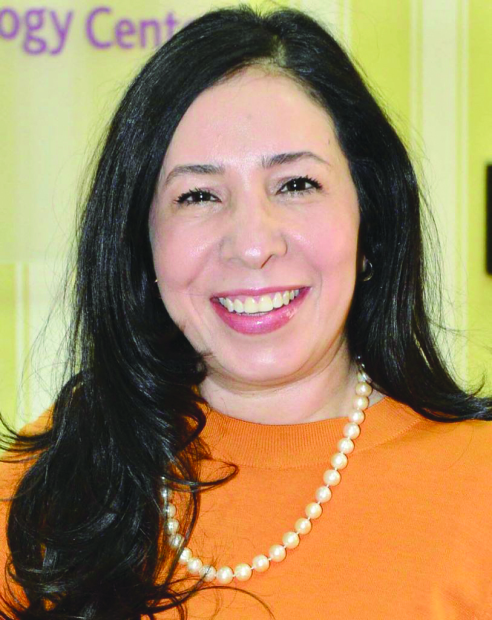 Dr Aldarazi
Obstetrics and Gynaecology consultant and IVF specialist Dr Khulood Aldarazi, who runs a clinic in Manama, emphasises that data collected so far did not support claims that Covid-19 vaccines caused infertility.
"The myth is based on an assumption that the vaccines could cause the body to attack a protein in the placenta that shares a small piece of genetic code with the spike protein of the coronavirus," she told the GDN.
"There is a small similarity, but the overall construction of the protein is completely different.
"Our immune system is too smart to be confused by that and there is no reason to believe that the vaccines pose any risk to women who are pregnant or are trying to conceive.
"On the other hand, there is clear evidence to show that pregnant women get sicker if infected with Covid-19 with higher risk of admission to the intensive care unit and more likelihood to experience preterm delivery."
In February, Bahrain started allowing pregnant women and breastfeeding mothers to register for Covid-19 vaccination, following recommendations by the US Centres for Disease Control and Prevention (CDC) and an independent advisory committee on immunisation practices (ACIP).
The World Health Organisation (WHO) has also debunked the claims.
"No vaccine causes infertility, including Covid-19 vaccines," tweeted WHO'S Eastern Mediterranean Regional Office.
"Covid-19 vaccines cannot prevent you from getting pregnant," it added.
Dr Vasudevan
American Mission Hospital Obstetrics and Gynaecology consultant Dr Bhanu Vasudevan also reiterated that Covid-19 vaccines had "no adverse effect" on pregnant women.
She cited a study by Northwestern University in Evanston, Illinois. It involved 200 patients who delivered their babies at Prentice Women's Hospital, located in the university. Of the mums, 116 were unvaccinated and 84 were vaccinated during their third trimester.
Co-author of the study Dr Jeffery Goldstein focused on the placenta in the study as it is the first organ to form and a good indicator of problems.
"We can say actual clinical studies do not show any evidence of damage as it is being rumoured," said Dr Vasudevan.
"Researchers at the university said they found evidence that Covid-19 vaccines were safe for mums and their unborn babies."
She also cited the UK's Royal College of Obstetricians and Gynaecologists, CDC and Australian studies on similar research.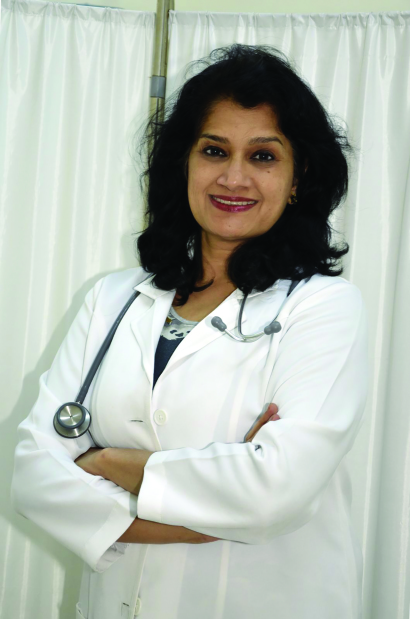 Dr Kumbla
Shifa Al Jazeera Medical Centres Senior Gynaecologist Sunitha Kumbla explained the science behind it.
"The claims are that the protein called synticin-1 found in the placenta is attacked by mRNA vaccines, causing infertility," she said.
"There is no data so far to support this since neither does the mRNA vaccine contain synticin-1 nor does the mRNA used in, say, the Pfizer-BioNTech vaccine is encoded for synticin-1.
"Since Covid-19 mRNA vaccines are not composed of live virus the risk of infertility and the first and second trimester abortions and still-births or congenital anomalies are not evident."
Meanwhile, studies have also assured that mRNA vaccines do not cause male infertility.
A research paper published by scholars at the Miami Miller School of Medicine University said original clinical trials did not evaluate the vaccines for reproductive toxicity.