GULF WEEKLY: Although the Marvel Cinematic Universe (MCU) is undeniably the most culturally unifying franchise of this century, its success over the last decade has turned it into something akin to a mythical beast that feeds on itself.
Fittingly, a symbol prevalent across both Western, Eastern and Egyptian mythology, the ouroboros depicts a serpent or a dragon eating its own tail.
It is supposed to be symbolic of the cycle of life, death and rebirth, and is the perfect metaphor for Marvel – supposedly rejuvenating but ultimately feeding on its previous successes.
And the latest iteration in this cycle is an attempt at creating a Black Panther that panders to the Chinese population.
Shang-Chi and the Legend of the Ten Rings tells the story of Shaun (Simu Liu), a 20-something slacker in the MCU who just happens to be destined to wield a weapon so powerful that it has never been heard of before, despite an alien warlord having invaded the planet and wiped out half the population with the snap of his fingers.
And right off the bat, we have a consistent inconsistency that has been popping up in post-Endgame MCU movies. The stakes can never be quite high enough anymore.
No matter what happens, MCU fans can shrug it off saying, "Well, it doesn't seem bad enough that the Avengers have to show up."
Or worse, any new movie makes one wonder, "Where were these people when the planet was being destroyed?"
In Shang-Chi, Shaun and his best friend Katy (Awkwafina) are swept away on an adventure that involves underground superhero fight clubs, ninjas, a high-tech Captain Hook, and of course, a complete set of wrist rings with indiscriminate powers.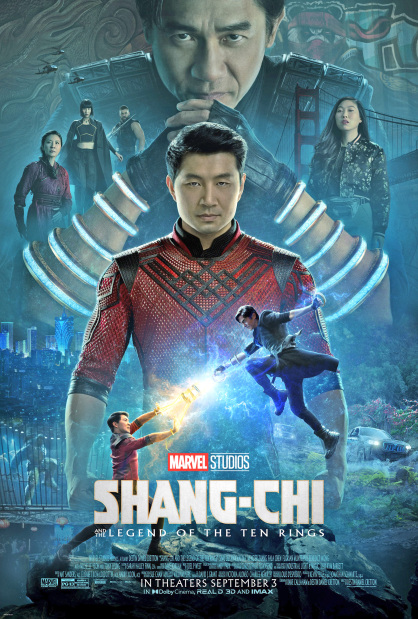 And to give credit where it's due, Shaun and Katy's platonic friendship is a breath of fresh air in a franchise where a mere glance between members of the opposite genders is emblematic of a deep, universe-spanning romance.
But everything else is stale, hot air packaged and resold in a shiny new canister.
A potential superhero, impeded by the legacy of his father, who has a very obvious dark side? Check.
A family that comes together conveniently before one of them becomes a martyr? Check.
A massive battle between two sides that charge, screaming at each other, to engage in hand-to-hand combat despite having extremely powerful long-range weapons? Check.
An hour of added drama and antagonism that could have been resolved with a WhatsApp message, which ends up undone in the trademark mid-credit and end-credit scenes? Check and mate.
To be fair, if we had gotten Shang-Chi five years ago, it would be lauded as a visual achievement and the right move towards diversity. But now, it comes as a cheap knockoff of Black Panther, with a similar hip hop soundtrack, tired Chinese family archetypes and side-line characters far more interesting than the protagonist.
And as such, Awkwafina, Meng'er Zhang and even Ben Kingsley are far more fun to watch than the extremely bland hero, making them the sprinkles in a sugarless cookie.
Readers who are Marvel fans will probably watch it regardless of what critics say, but that doesn't change the fact that the impending tail-end of Marvel movies is bound to have traces of faecal matter.