THE opening ceremony of a new building factory premises by leading switchgear and panel board manufacturing company Ascon Control will be held next week.
The company's new factory premises at Al-Mazraa Industrial Park will be inaugurated on January 3, 2022 by Industry, Commerce and Tourism Minister Zayed Alzayani who will be chief guest while Indian Ambassador Piyush Srivastava will be the guest of honour.
Ascon Control was founded by Indian expatriate Pambavasan Nair in 2006.
Mr Pambavasan Nair is the managing director and Mr Khalayil Radhakrishnan the director of Amad Group of Companies, a well-established and reputed international group specialised in the supply of electrical, mechanical and telecommunication products in Saudi since 1998.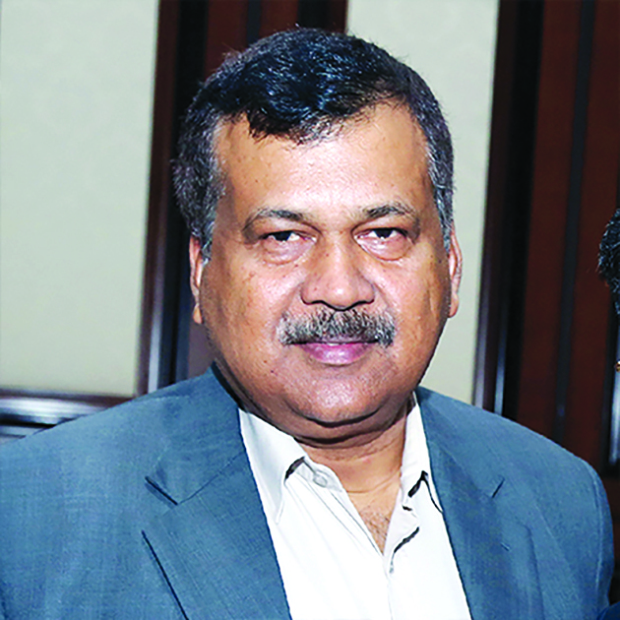 Mr Radhakrishnan
By the year 2007, Ascon Control began its operations at Sitra, gradually earning goodwill and establishing itself as a prominent name in Bahrain's market.
Today, the company is a notable and top-listed switchgear manufacturer which makes use of the latest technologies to cater to the needs of giant project works in the kingdom.
Ascon has acquired all approvals from both the public and private sectors including Bahrain EDD (Electricity Distribution Directorate) and other consultants.
It has a full-fledged design team, who are experienced in designing products according to client requirements, following international standards.
Ascon is the authorised panel builder for manufacturing fully type-tested low voltage switchboards under the licence of leading brand Siemens and the authorised panel builder for IndoAsian (Legrand).
Last year as a part of further expansions, Ascon constructed a BD1.8 million factory in Al-Mazraa Industrial Park behind Alba.
The new factory has been built with the use of advanced technological updates and will provide employment opportunities to more Bahrainis and expatriates.
Factory expansion plans continued even during adverse times, due to Ascon's sole focus on projects in Bahrain, Mr Nair said, adding that the country is the ideal place for industrial development in Middle East.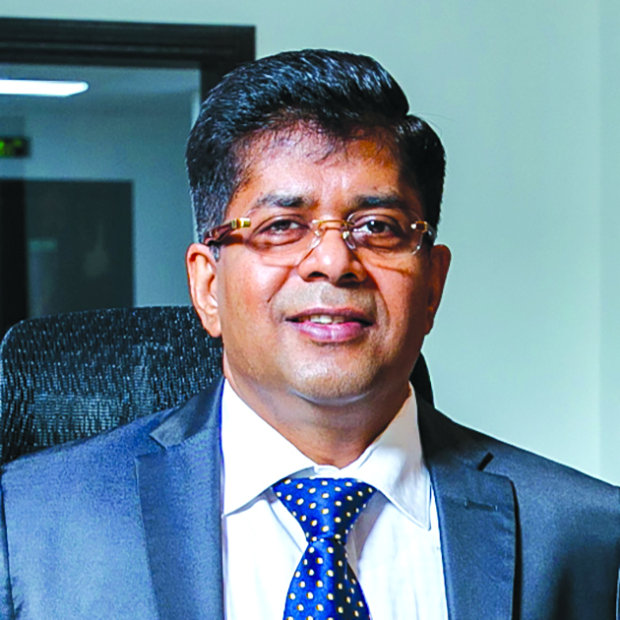 Mr Nair
With a strong base in Saudi, the company is expecting at least a 30 to 40 per cent turnover.
As a successful entrepreneur Mr Nair sets a perfect example to many young entrepreneurs to dream big.
The incredible achievement of establishing a full-fledged switchgear factory and acquiring land for setting up a large-scale production company, is meritorious and exhibits Mr Nair's impeccable leadership skills.
Hailing from a small town in southern India, Mr Nair began his journey working with renowned organisations in Mumbai and later in Saudi.
He always carried a clear vision which he diligently brought to life with his thoughtful and effective business strategies.
The establishment of Ascon Control was a major milestone as it is the kingdom's first switchgear factory by an expatriate and Mr Nair attributes his success to the great rulers of this beautiful island and has immense gratitude to the people of Bahrain for their generous nature and hospitality.
He asserts that Bahrain stands a true example of heaven on earth and extends his humble gratitude to Mr Alzayani and to all officials at the Industry, Commerce and Tourism Ministry for their wholehearted support.
– Promotional content