A total of 160 riders took part in the second endurance qualifying race held yesterday under the patronage of His Majesty King Hamad's representative for humanitarian work and youth affairs, Supreme Council for Youth and Sport (SCYS) chairman and Bahrain Royal Equestrian and Endurance Federation (Breef) honorary president Shaikh Nasser bin Hamad Al Khalifa.

The contenders, representing different stables, took part in the 40 and 80 kilometre races, which were also attended by Supreme Council for the Environment (SCE) vice-president, SCYS Coordination, Implementation and Follow-up Committee chairman Shaikh Faisal bin Rashid Al Khalifa and Breef chairman Shaikh Isa bin Abdulla Al Khalifa.

Shaikh Nasser expressed delight at the large number of competitors who took part in the two races, praising Breef's plan which bore fruit.

He said that the 100 and 120km international race would be thrilling, attracting the cream of talented jockeys and horses from different stables.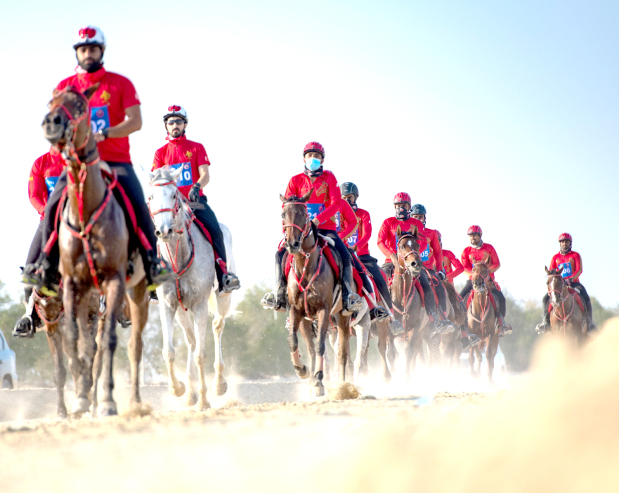 Some of the riders during yesterday's qualifying race
He praised the competitiveness which marked the qualifying races, hailing the performances of jockeys from the first qualifying race of the new endurance season.

Shaikh Nasser also praised the achievements of endurance sports in Bahrain, wishing the participants success in the upcoming races.

Endurance Committee chairperson Shaikh Duaij praised Shaikh Nasser for his patronage which, he said, would be a motivation for all the participants.

The 100 and 120km international was scheduled to kick off early this morning at the Bahrain International Endurance Village.