GULF WEEKLY: Monaco always holds a unique place on the Formula 1 calendar, not necessarily for the Sunday race but also for the marathon of a weekend it promises.
Last weekend gave F1 fans fabulous fare capped off by a historical win, as Red Bull's Max Verstappen took his first ever Monaco Grand Prix and, for the first time in his career, grabbed the lead in the driver world championship standings.
Behind Verstappen were, in order, Carlos Sainz (Ferrari), Lando Norris of Bahrain-owned McLaren, Sergio Perez (Red Bull) and Sebastian Vettel (Aston Martin), who was the fan-favourite Driver of the Day for his ingenious pit stop move that moved him up by three spots.
What makes Monaco incredibly fascinating is that it is the slowest and shortest F1 track but still has more than an 80 per cent chance of safety car sightings during the race.
But on Sunday, there were no safety cars, and no overtakes, resulting in a Red Bull – Ferrari – McLaren podium, easily knocking 2020 Constructor champions Mercedes off the podium.
"It's such a tricky track and you need a smooth weekend so I'm pleased with what we have achieved as a team," Verstappen told reporters after the race.
"I've never been on the podium here and then the first time it's a win, so it's a bit of redemption for the other races I've had here."
There was drama on track throughout the weekend, as Ferrari's Charles Leclerc took pole position during qualifying only to crash during his final lap, resulting in gearbox issues which torpedoed his first pole position since 2019 and his first-ever at Monaco.
The P1 spot, therefore was empty, and Verstappen led from pole to podium for the most part except for a rearrangement during a pit stop.
"It was a tough one today," Leclerc said after the race.
"I really felt for the whole team. After what happened in qualifying, the mechanics did an incredible job and gave absolutely everything to get me back on track for the race.
"I was looking forward to finally be fighting for the win for us here. Not starting the race was difficult to take, especially at home."
Meanwhile, Mercedes' seven-time world champion Lewis Hamilton had an abysmal race as strategy after strategy failed to net him the couple of spots he would have needed to maintain a lead in the championship standings.
A pit stop strategy to bypass Pierre Gasly (AlphaTauri) didn't pan out as Hamilton came out behind the Frenchman. Adding salt to the wound was Vettel coming into the pits and overcutting both Gasly and Hamilton, prompting an angry outburst on the radio from the Brit.
"What has just happened guys? I have just lost two places," he fumed.
His team mate didn't have a much better race, as Valtteri Bottas had to retire from a P2 position due to an axle issue during his pit stop. At the end of the race, the only drivers to retire were from Mercedes and Ferrari, routinely top-tier teams in the sport.
"Days like today are the ones we learn the most from, but that doesn't stop the experience feeling awful," Mercedes team boss Toto Wolff said after the race.
"We had a pretty terrible race day on Sunday, we had a lot of degradation with Valtteri, while still being in the hunt for the podium. Then we machined a wheel nut at the stop, which has never happened to that extent before, and he was forced to retire.
"With Lewis, we just didn't have the pace in the car - it's as simple as that. The undercut looked like the only feasible way of clearing Gasly and there wasn't any mistake, the out lap was good, the pit stop was OK but it just wasn't enough."
The next Grand Prix will be on another street circuit in Baku, Azerbaijan, from June 4 to 6.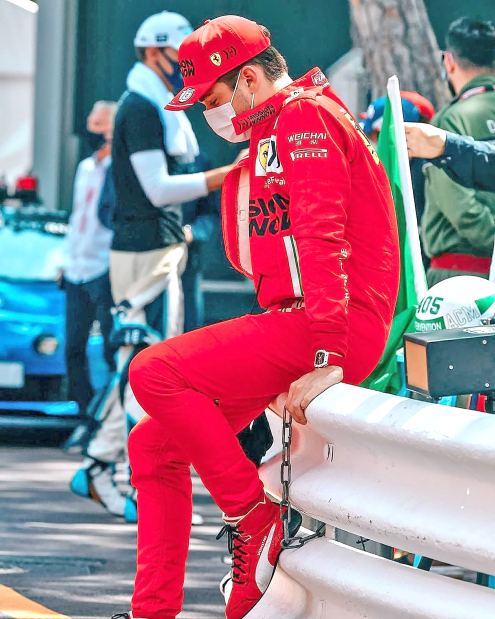 Leclerc disappointed at the sidelines of the race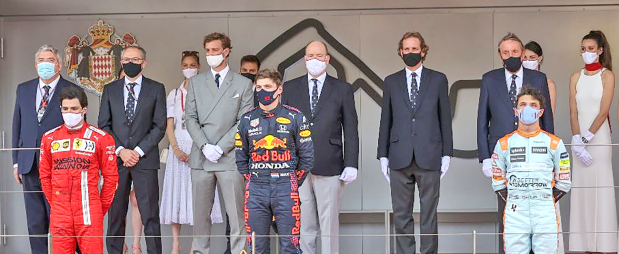 The podium