Dadabhai Travel chairman Mohammed Dadabhai: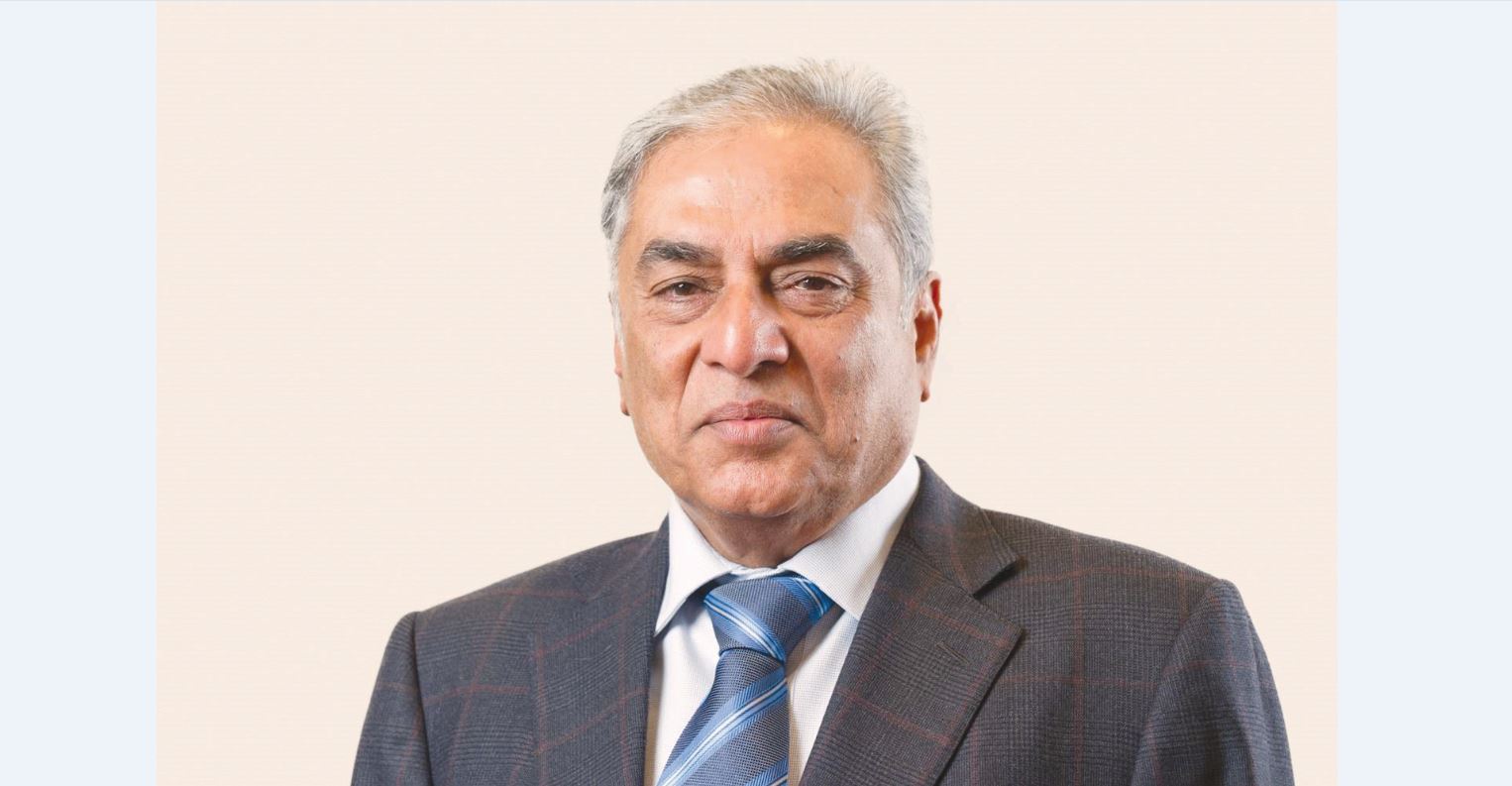 On this momentous day, I look back with pride and satisfaction and I also look forward with lot of optimism and confidence as the business-friendly approach and clear message from the leaders of our country helps us plan our future strategy. Our gradual and sustained growth is undeniably due to our team and the support and continued patronage of our clients who are some of the most prestigious financial and commercial institutions in Bahrain.
Dadabhai Travel managing director Aziz Gilitwala: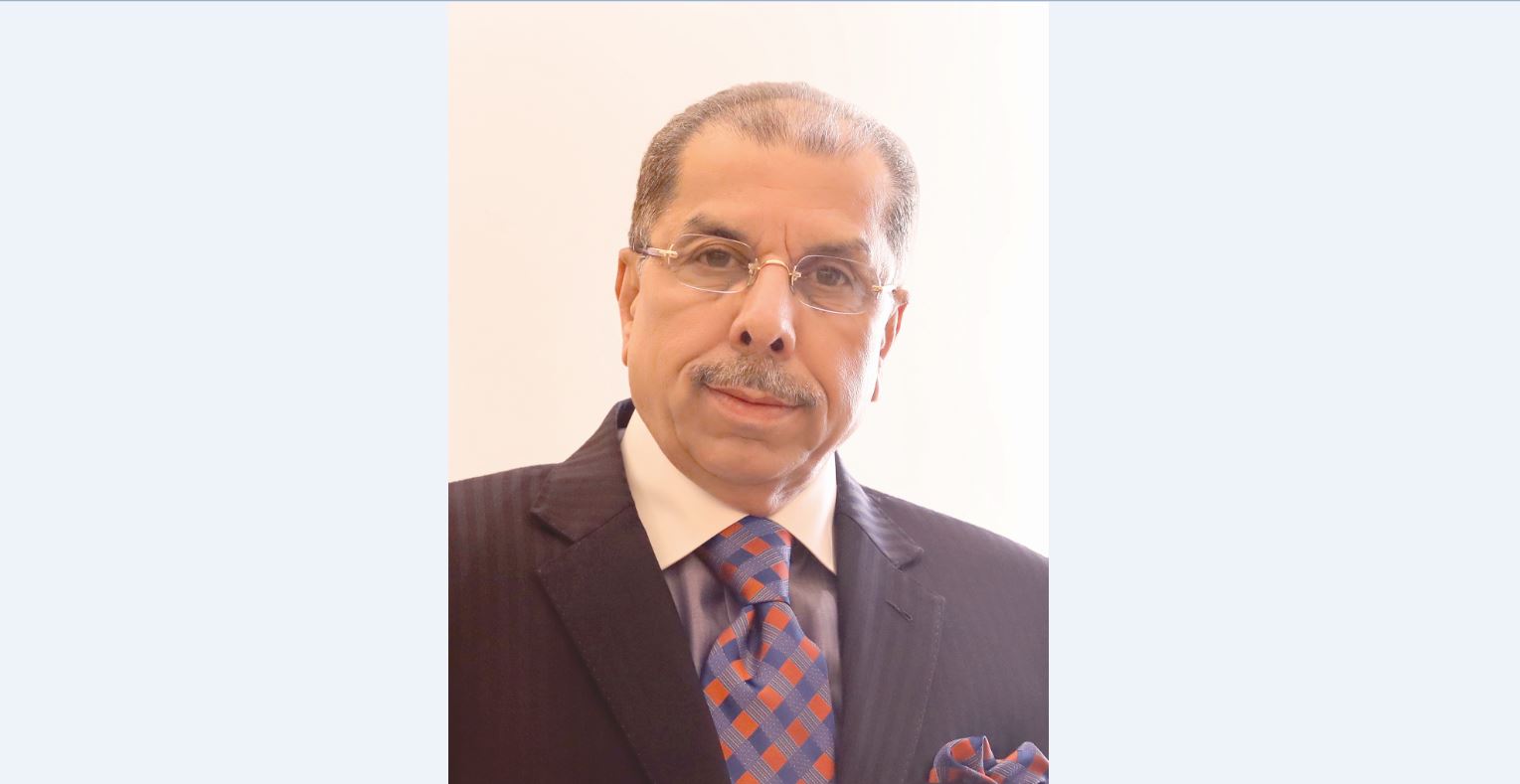 It has been a tough but educational journey over the last 40 years. What started as a two-man travel agency in a 200 square feet office, is today, Bahrain's largest
with a team of over 100 people in Bahrain, spread over 17 locations in the kingdom. This is in addition to an amazing team of 250 dedicated and committed professionals spread across the GCC.
Under the guidance of our farsighted and visionary Chairman, Mr Mohammed Dadabhai, I have been very privileged to witness quite a few landmark developments in our company's history. But, the one that gives me the most satisfaction is when we moved into our own premises, an iconic heritage building in the heart of Manama which became our head office where we centralised the entire operations of our travel agency.
Dadabhai Travel chief operations officer Ms Shahnaz AlQaseer: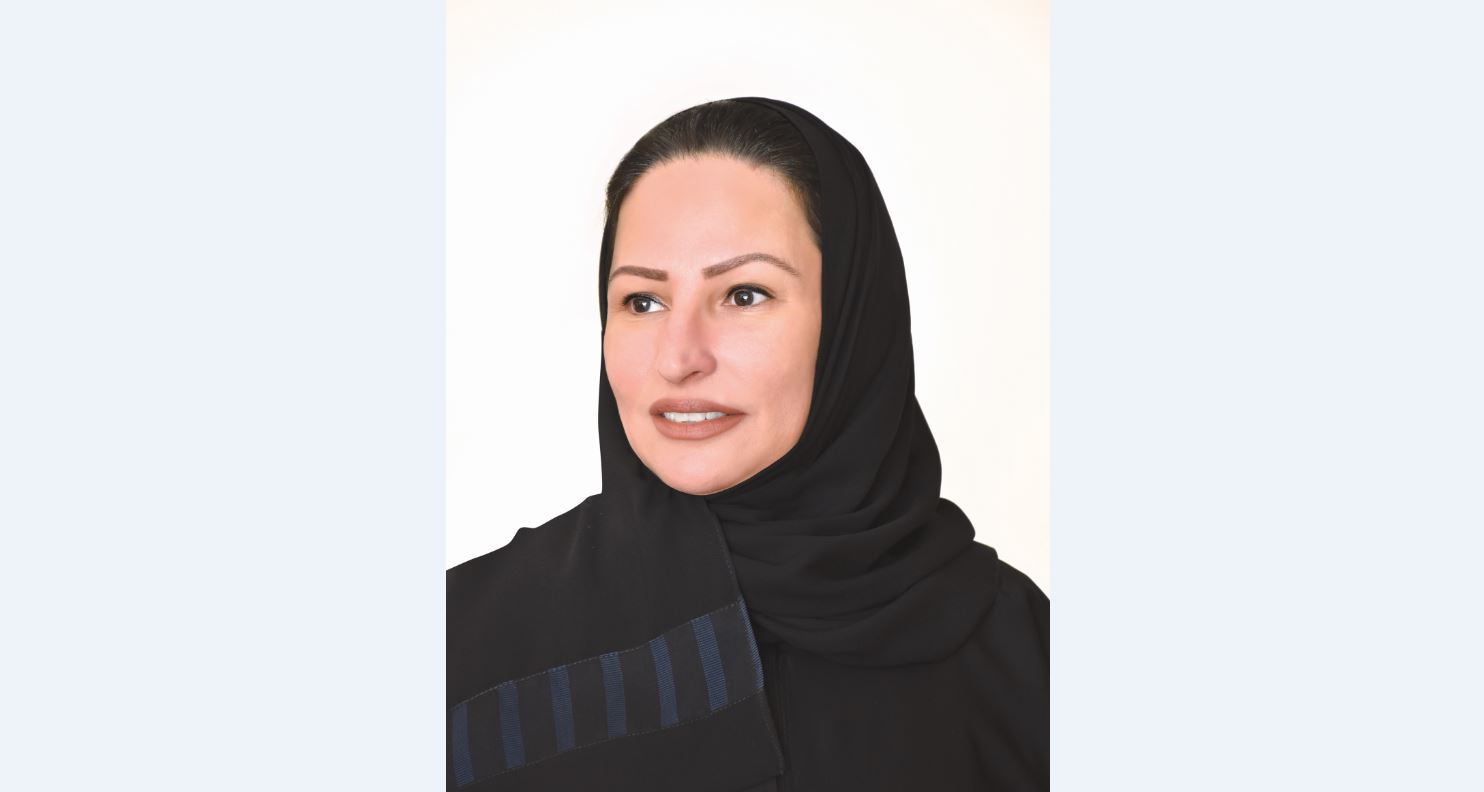 Today, Dadabhai Travel celebrates 40 years of exemplary service and dedication to our business partners, our country, and the industry as a whole. As Bahrain's premier travel agency and regional leader, we are committed to our core ethics and the individuals that embody them. This is the essence of our organisation and it gives us the strength we have to be market leaders during the good times and bad.
Dadabhai Travel director Adnan Gilitwala: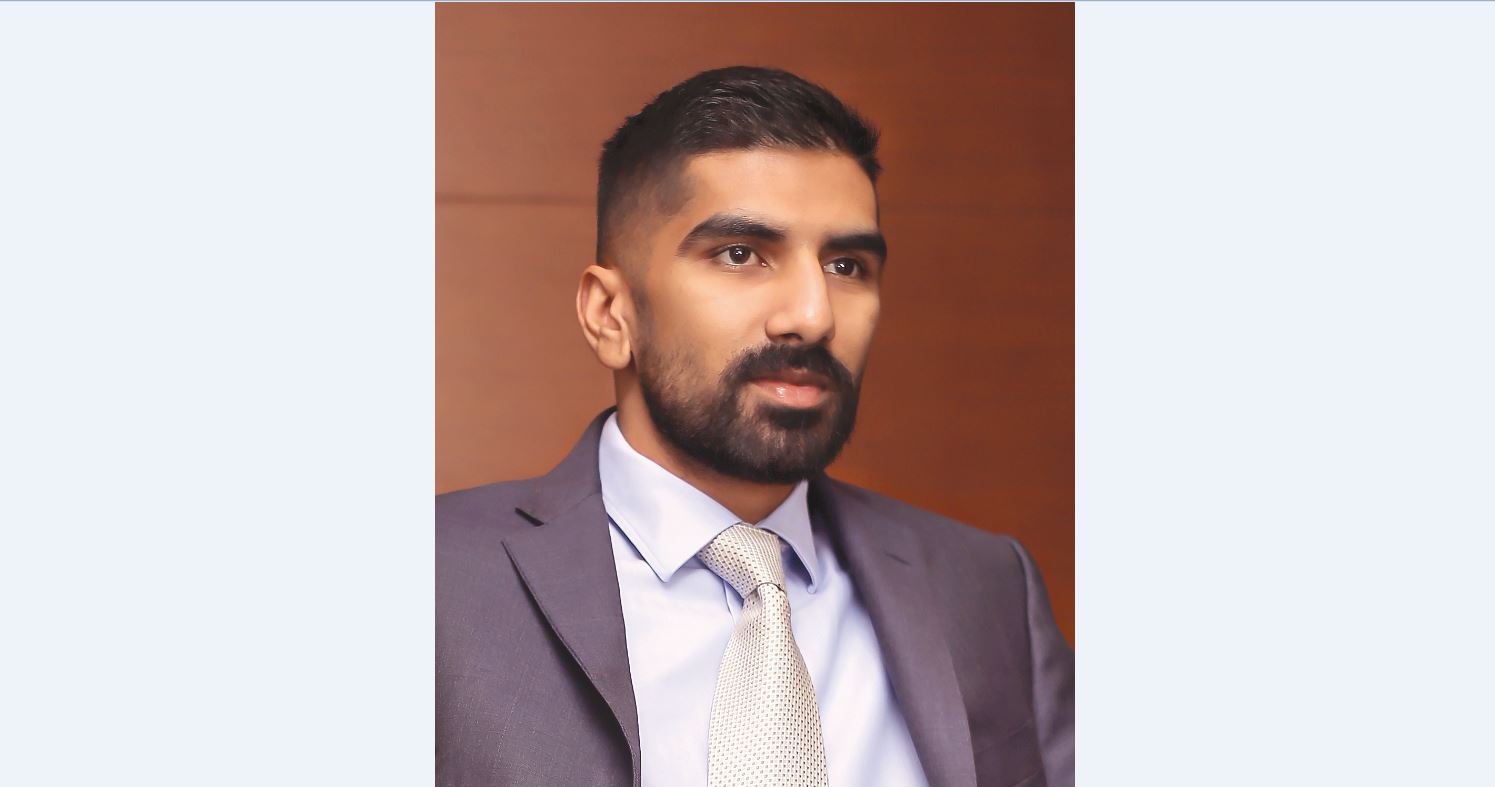 As we look to the future, we hope to build on 40 years' worth of the company's values, foundations and culture, to leverage the opportunities that our industry presents us with globally. In the years to come, we plan to completely revamp the IT infrastructure to create a sustainable and scalable organisation, in addition to focusing on growth and expansion into new markets using both existing resources and those in development.
Captain Waleed AlAlawi
Acting Chief Executive Officer, Gulf Air
"On behalf of Gulf Air, the national carrier of the Kingdom of Bahrain, I would like to congratulate Dadabhai Travel on their 40th Anniversary and wish the entire team at Dadabhai more years of success to come. We've always had a strong relationship with Dadabhai Travel over the years and we are looking forward to continuing this strong partnership for the future."
Martin Drew
SVP Sales & Cargo, Etihad Airways
"On behalf of Etihad Airways, I would like to take this opportunity to congratulate Dadabhai Travel on your 40th Anniversary. Dadabhai has reached this far all because of great vision, direction and teamwork. We value our business association which continues to grow from strength to strength in the last 17 years, wish you more success in the coming years and appreciate the continuous support towards our organisation."
Roshan Mendis
Chief Commercial Officer, Sabre Travel Solutions
"I'd like to extend my congratulations and best wishes to the team at Dadabhai Travel on reaching this significant milestone. Dadabhai has been a key partner of ours for more than a decade. During this time, we've been able to help this dynamic travel company grow its brand and footprint across the Middle East and beyond. Dadabhai is now one of the region's strongest travel brands, and is a true example of a forward-thinking company that's helping to shape the future of travel through technology. From all of us here at Sabre – best wishes to the Dadabhai team, and we look forward to many more years of partnership."
Sudhir Sreedharan
Senior Vice President,flydubai
"On behalf of Flydubai I would like to extend our heartiest wishes to Dadabhai Travel on the occasion of their of 40th Anniversary. Flydubai wishes Dadabhai Travel continued success at the zenith of the Bahrain travel services industry and we hope to build further on our fruitful relationship in the years to come."
Adel Al Ali
Group Chief Executive Officer,Air Arabia
"We congratulate Dadabhai Travel on their 40th Anniversary milestone and their long-term commitment to Bahrain's travel and tourism sector. As a long-standing partner of Air Arabia, we look forward to continuing our partnership and together serving the local and regional air travel sector".
Aziza Salem
Country Manager,Egypt Air
"Success never comes in a day, rather it comes with strong determination and hard work in cooperation with a top-notch team. Dadabhai Travel is a perfect example of that.
Celebrating Dadabhai Travel's 40th Anniversary we wish you continued success and prosperity in the future."
Adil Al Ghaith
Senior Vice President Commercial Operations
Gulf, Middle East & Central Asia, Emirates Airlines
"Emirates congratulates Dadabhai Travel on their 40th anniversary. Dadabhai Travel have become synonymous with providing travellers world-class experiences to extraordinary destinations, all with a personal touch. In the business, they are known for their expertise, and have always provided the highest levels of commitment to their customers. Their values mirror many of our own here at Emirates, and we are proud of our long-standing partnership with Dadabhai Travel. Emirates wishes Dadabhai Travel many more years of growth, as they climb new heights to create unique experiences for travellers, and Emirates will be there to support them along the way."
Panagiotis Theodotou
Regional Commercial Manager Middle East & Pakistan, British Airways
"Happy 40th Dadabhai Travel! I wish you continuous growth, success and prosperity! Thank you for your support to British Airways and we look forward to many more years of great partnership!"
Meenakshi Mallik
Commercial Director,Air India
"Dadabhai Travel is one of the most prestigious Travel Agencies in Bahrain, and has been regularly bestowed with many reputed international awards. It has grown into one of the leading integrated travel organisations in the entire Gulf region. For the past many years, Dadabhai has been the top agent for Air India.
Dadabhai Travel is a brand, which emanates trust and satisfaction among customers, and also providing quality travel solutions, interfaced with the best management practices.
It gives Air India immense pleasure to partner with M/s Dadabhai, and we shall endeavour to grow the partnership even further in the years to come. Air India will continue to offer unflinching support to them, and strive to lead the market with mutual cooperation."
Mark Pey
General Manager for Saudi Arabia and Bahrain,Lufthansa
"Thank you for dedicating 40 successful years to the travel industry. Your positive and customer-centric approach inspires everyone to give their best. Lufthansa Group congratulates you on achieving this outstanding milestone. We wish to continue to hold our strong professional bond for years to come.
Happy Ruby Anniversary!"
Mr. Vishnu Rajendran,
Area Manager – Middle East, Cathay Pacific
"Our heartiest congratulations to the staff and management team of Dadabhai Travel on this momentous occasion. Dadabhai Travel has been an important travel partner for us at Cathay Pacific and we look forward to taking this relationship to even greater heights in the years to come."
Fikry AlTowayan
Manager - Bahrain, Qatar and Kuwait, Saudi Airlines
"We would like to congratulate Dadabhai Travel on the occasion of the 40th Anniversary of its establishment in the Kingdom of Bahrain. There is no doubt that the passage of four decades inherits a wealth of experience that helps in proper planning and professional execution. Saudi Airlines looks forward to more cooperation and working side by side to achieve the desired goals and mutual growth."
Welmer Blom
Senior Vice President
Middle East, Gulf & Indian Subcontinent, Commercial Division Air France and KLM
"Air France KLM congratulates the management team and employees on the 40th anniversary of Dadabhai Travel. What an impressive milestone for Dadabhai Travel. We are honored by our past collaboration that has been marked by integrity, reliability, team work and care for our mutual customers and we are committed to the continuation of our cooperation in the future!"
Umesh Chhiber
Acting Chief Commercial Officer, Oman Air
"Oman Air, the national carrier of the Sultanate of Oman, has extended its warmest congratulations to Dadabhai Travel on the occasion of their 40th Anniversary. Oman Air's longstanding partnership with Dadabhai Travel has, over the years, helped the airline grow its presence in Bahrain—and farther afield—and is something the airline remarked it could not have achieved without Dadabhai's extensive network, dedicated staff and unwavering commitment to service excellence.
"Dadabhai Travel has been a respected partner of Oman Air for many years—providing valuable in-country support and local market expertise—and possesses all the characteristics we look for in a dependable travel partner. Today we congratulate them on 40 remarkable and successful years in a highly competitive industry and move forward with the reassurance that we can count on them for many years to come."
Capt. Eisa Al-Haddad
Chief Executive Officer, Kuwait Airways
"We would like to emphasize that Dadabhai Travel is always a greatly valued partner and we wish you a prosperous future with many more years of success."
Capt. Ahmed Alalwani
Chairman of the Board of Directors - Yemen Airways
"The nationwide carrier of the Republic of Yemen - Yemen Airways, Yemenia is pleased to wish Dadabhai Travel a very happy 40th Anniversary, glad to have you with Yemen airways, and thrilled to share in the 40th anniversary celebration which falls on the 18th of May, 2021.
"Dadabhai Travel has always been a successful marketer to Yemenia services and an essential part of Yemenia's operational march. We are very grateful to Dadabhai for the honourable representation of Yemenia. We are pleased to wish Dadabhai Travel a very Happy 40th Anniversary, continued success, progress and prosperity."
Mehmet Akai
Vice President of Sales in the Middle East and Cyprus,Turkish Airlines
Best wishes and congratulations to all, on the occasion of your fortieth anniversary. Thank you for being a part of our company's success over the years. We appreciate your hard and successful work.