RESTAURANTS in Bahrain will be required to display calorie information on their menus by the end of the year, as part of the government's renewed efforts to tackle obesity.
Nutritional facts of food served will need to be mentioned on physical and online menus, food delivery platforms and food labels.
The measure, according to the Health Ministry's Public Health Directorate nutrition section chief Dr Buthainal Ajlan is part of a wider strategy to ensure people are well-informed to make healthier food choices.
The idea was first floated by the Muharraq Municipal Council in September 2018 following a similar initiative by the Saudi Food and Drug Authority.
Bahrain's Health Ministry subsequently approved it and Under-Secretary Dr Waleed Al Manea told the GDN in October 2018 that guidelines were being drawn up.
The rules were approved in November 2018, with implementation date for January 1, 2019.
However, it was not put into effect owing to the lack of a tool or standardised methodology for calorie calculation.
Based on a parliamentary proposal, restaurants and cafés were given a year to start displaying calorie counts on menus.
However, following the outbreak of the coronavirus (Covid-19) pandemic, things were delayed again.
According to the latest statistics, a third of the nation's citizens aged above 18 is overweight and 42.8 per cent is obese.
The 2018 National Health Survey estimated a higher number of citizens were either obese or overweight compared with non-Bahrainis – 76pc versus 65.5pc. More Bahraini men were found overweight compared with women (36pc versus 29.7pc), while more women were found obese compared with men (47.2pc versus 39.2pc).
Dr Ajlan cited the increasing trend of "eating out" in Bahrain, and pointed out that food delivery has gained momentum.
She added that food trucks stationed across Bahrain were becoming popular among families even during weekdays – especially since the onset of the pandemic.
"The consumer has a right to know what he/she is consuming, especially with a high incidence of diabetes and obesity in the country.
"We had offered restaurants the option to voluntarily follow the directive, but we did not see a good response. Now we are holding orientation sessions for traders and the food industry on the project.
"Hopefully, by the end of the year we will announce the regulations on mandatory labelling of nutritional facts of food on restaurant menus, websites and/or displays at the outlet."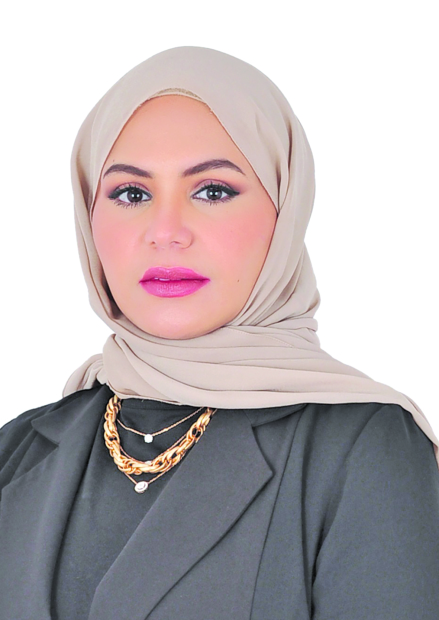 Dr Ajlan
The GDN reported last week on the alarming increase in obesity rates in Bahrain which Dr Ajlan said raised a "red flag".
She noted that the move to label menus with nutrition facts will reflect heavily on the consumption of fast food and in turn on public health.
"People are influenced by the advertisements which gives them the feeling that the food displayed is very healthy," she explained.
"Look at the pastries or bread. They look very plain, but when people read about the amount of salt and trans fat contained in a small bite, they will re-evaluate their decision to buy it or not.
"This will also encourage eating at home and in the long-term will help curb the prevalence of obesity in the country.
"Additionally, this will also be like an educational material and will encourage customers to read before they buy the food."
A GCC Standardisation Organisation 2013 decision stipulates maximum trans fat content of vegetable oils and soft, spreadable margarines as 2pc of the total fat, and the trans fat content for all other foods as 5pc of the total fat content including ingredients sold to restaurants.