Bahrain's Ambassador to Israel Khaled Yousif Al Jalahma visited the Wolfson Medical Centre, where children from the Palestinian Authority and Gaza are being treated.
He toured the Palestinian Children's Cardiology Clinic at the Centre as part of a visit to Save a Child's Heart, which works to bring hundreds of children from around the world to undergo life-saving heart treatments in Israel every year. The ambassador, who was accompanied by the Israeli ambassador to Bahrain Eitan Na'a, met a number of Palestinian children and parents who are being treated at the clinic.
The ambassador also met the Director General of Wolfson Medical Centre Dr Anat Engel, chairman of Save a Child's Heart and its director Simon Fisher, to examine future humanitarian co-operation between the two countries.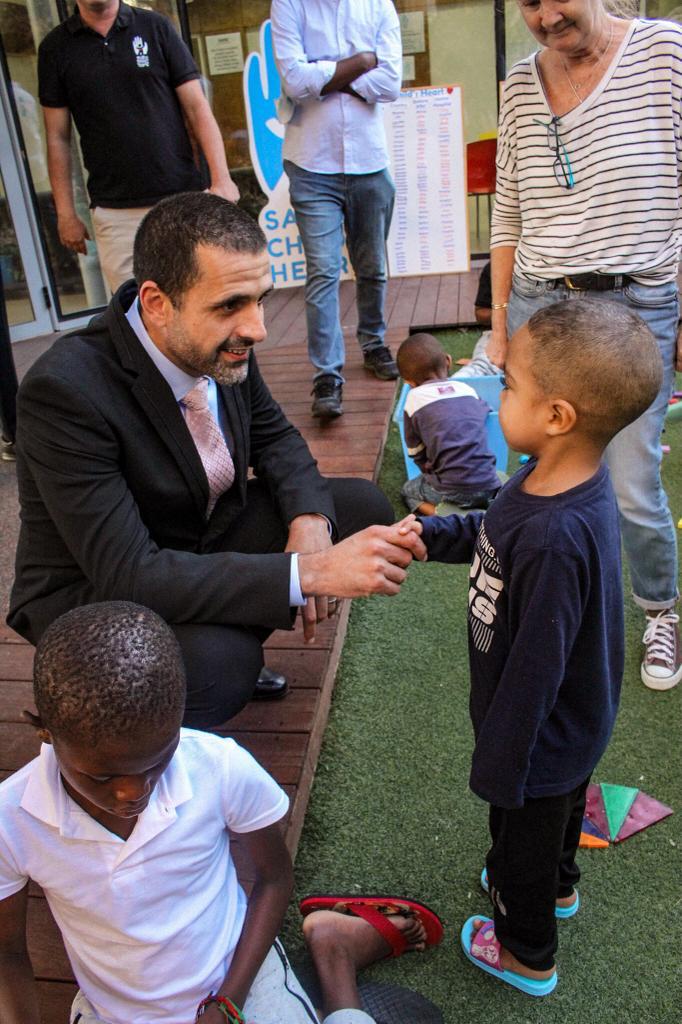 They also toured the new Silvan Adams Children's Hospital, where they met the medical staff including three Palestinian doctors from Gaza and two other doctors from Zambia and Ethiopia who are taking part in the Save a Child's Heart's training programme.
Ambassador Al Jalahma met dozens of children from Iraq, Myanmar, Zambia, Ethiopia, Uganda and Nigeria who are currently staying at the Save a Child's Heart Children's Home, after undergoing medical care in Israel.
"I hear a lot about the humanitarian activity of Save a Child's Heart and I am very happy to be here today to see the work first hand. I hope that this is the beginning of a very fruitful relationship between Bahrain and Israel in the medical field," Mr Al Jalahma said.