BAHRAIN needs a dedicated centre to research into cardiac concerns to help tackle the Number One killer in the world – heart disease, an expert urges.
Consultant cardiologist and electrophysiology chief Dr Adel Khalifa of the BDF Hospital's Mohammed Bin Khalifa Bin Salman Al Khalifa Cardiac Centre, believes its creation would help to establish a prevention and research strategy, alongside designing public awareness.
Challenge
His concern comes as a result of increasing cardiac disease risk factors in the community with growing numbers of patients suffering from obesity, hypertension, smoking and diabetes and a lack of specific data.
"With cases of cardiovascular fatalities, there are many causes and the greatest challenge that we face in Bahrain is the lack of scientific statistics," he said.
Cardiovascular diseases account for the largest number of deaths from non-communicable diseases (NCDs) – 17.9 million per year. Four main NCDs, or chronic diseases, are cardiovascular, cancer, chronic respiratory conditions and diabetes, all of which have a high prevalence in the region, and accounts for 75 per cent of global fatalities.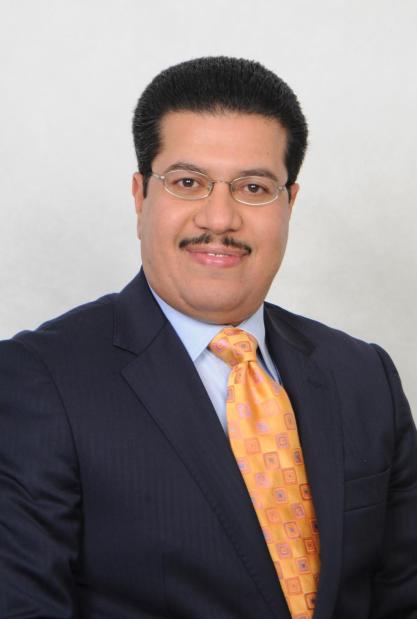 Dr Khalifa
"Bahrain is facing a rising cardiac disease rate, along with a variety of cardiac risk factors such as obesity, hypertension, smoking, and diabetes," said Dr Khalifa.
"A dedicated national cardiac research centre is necessary at this stage to establish comprehensive plans for prevention and research related to cardiovascular disease as well as to help in public awareness campaigns.
"We should have our own numbers – we should not be relying solely on foreign data," he said, adding that current references in Bahrain were dependent on international statistics.
"We do not know specifically as to how many cases of heart attacks or cardiovascular deaths we have recorded. However, we know we are, more or less, in line with global trends."
Deaths
Globally, the burden of NCDs is consistently increasing, which is often described as an 'ensuing epidemic'. There are 41 million deaths linked to NCDs worldwide each year, making up 71pc of global deaths, affecting people from all age groups, regions and countries.
Dr Khalifa suggested that dedicated units at leading establishments such as the Crown Prince Centre for Training and Medical Research, Riffa and the Arabian Gulf University (AGU) could focus on studies related to cardiovascular disease in Bahrain.
"Cardiovascular disease is the Number One killer in the world and within these centres there should be with specific departments analysing this with committees assessing the risk factors, impact on age and gender etc."
Smokers
World Health Organisation (WHO) data of 2018 suggests coronary heart disease deaths in Bahrain accounted for 22.02pc of total deaths.
Dr Khalifa also cautioned that smokers were more likely to suffer heart disease.
"A national survey revealed that 15pc of the Bahraini population smoke every day of which 17pc were Bahrainis and 9.5pc non-Bahrainis," he added.
"The prevalence of cigarette smoking among Bahrainis who smoke daily is 8.3pc but the prevalence of sheesha smoking is 66.2pc."
According to the latest figures (2018), 50.9pc Bahrainis are not physically active, 17.9pc compared with 6.8pc non-Bahrainis have high blood pressure, (13.3pc among men and 10pc among women), 18.4pc Bahrainis and 14pc non-Bahrainis are diabetic (17.1pc among males and 10.1pc among females), 39.2pc among men and 47.2pc among women compared with 23.2pc in men and 30.6pc in women among non-Bahrainis are obese, 30.2pc among males and 28.4pc among females compared with 40.7pc among non-Bahraini males and 25.8pc among non-Bahraini females have high cholesterol levels – all of which increase the risk of contracting an NCD.